[Solved] How to Approve This iPhone on iOS 12/13 in 2019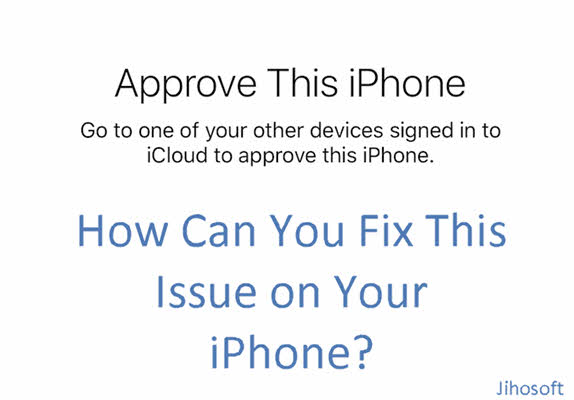 If you are an iPhone user, you may often come across the situation where your iPhone is stuck in "Approve This iPhone". This usually happens when there is a chance of an authentication problem in iOS 11/12/13. Below Approve This iPhone, there will be another message showing Go to one of your other devices signed in to iCloud to approve this iPhone. At times the approval seems to take a very long time. This security technique, although ensuring a high level of security, can prove to be a little irksome at times. In this article, we will mainly talk about the 3 best solutions to solve the Approve This iPhone stuck issue in 2019.
Why Can't You Approve This iPhone?
Every time you come across this problem, you may be wondering if the problem lies in the software itself. Another reason is the iCloud Keychain and the two-factor authentication. You can turn the two-factor authentication off, which will help you solve this problem partially. However, this is not a permanent solution to it. The root of the problem may lie mainly in the iCloud Keychain. There might be a chance that you have already had an account on some other phones, which prevents you from accessing the authentication tab.
Solution 1: By turning off the two-factor authentication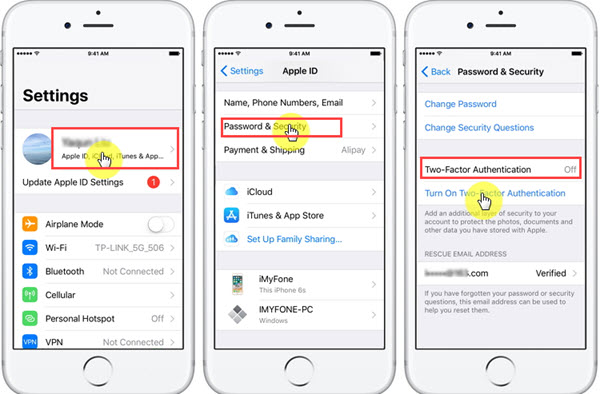 Although this is quite a popular solution, it may not work and can't give effective results in every case. This solution works best for those who are using the latest iOS versions of iPhone and Mac. If your devices meet the requirements stated above, you can try to turn off the authentication with the following steps:
Once Approve This iPhone appears on the screen of your new device, you can move to the upper-left corner to click on the Cancel button.
Move to Settings of your iPhone and find your Apple ID. Then select Password & Security and you can click on Turn Off Two-Factor Authentication.
Next, you will be asked to reset your Apple ID and the password, which won't leave an impact on your device data. And you will also receive an email providing the link of Turn Off Two-Factor Authentication.
After that, approve your iPhone once again. If the above procedure has been carried out successfully, you will be redirected to another screen saying the phone has been approved.
Solution 2: By turning off the iCloud Keychain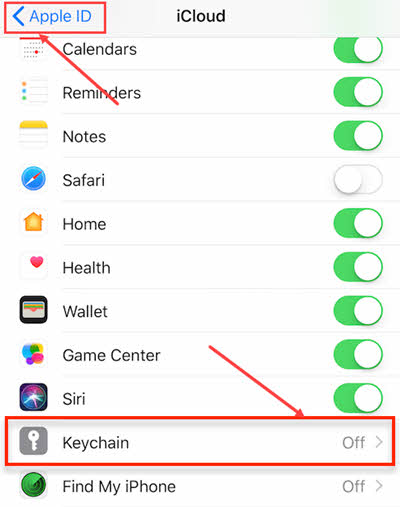 Can you remember all the passwords? There are so many passwords you have to use in daily life and you may easily forget or confuse them. But what if you need to delete the iCloud account without the password? At some point in time, you may need an assistant helping you store your Apple ID and password. That is how the concept of iCloud came into being. There may be times when the system designed for your convenience starts to create troubles. It might happen that the iCloud Keychain is storing a password which is either incorrect or obsolete not working on your new phone. In such a case, the best solution is to turn off the iCloud Keychain. Here are the steps which you can follow:
Click the Cancel button present on the upper left corner of the screen.
Next, move to the iCloud section under the Apple ID tab. There, you will find a Keychain tab and click it.
Now, you have to restart your phone and then repeat the above process all over again.
Solution 3: By using the verification code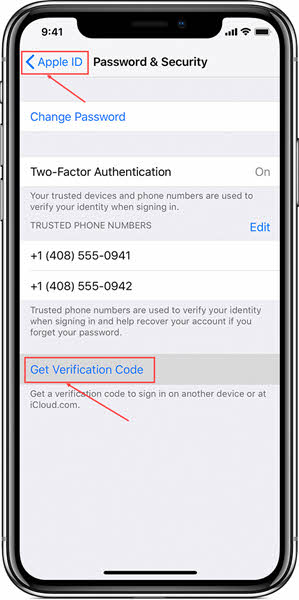 This is another method by which you can resolve this issue. Follow the following steps:
Seek access to another iPad, iPhone or Mac device which operates using the same account of iCloud.
Go to Settings > Your Name (Apple ID) > Password & Security. Then you will see Get Verification Code and click it.
Then you will find a verification code popping up on the window. Click on the OK button.
Now check your iPhone stuck in Approve This iPhone, and you can see the Approve This iPhone screen has disappeared, which means your iPhone has been approved.
Conclusion
For you guys who can't Approve This iPhone, those 3 best solutions stated above on how to Approve This iPhone in 2019 will certainly help you out! You just don't have to panic for it is very common these days. All those solutions can make sure there won't be any data loss on your iPhone. But when you face the issue of data loss on your iPhone in other cases, such as the wrong deletion, iOS update, factory reset, etc., you can use Jihosoft iPhone Data Recovery to get them recovered. If you have other excellent solutions, welcome to share them with more people via the comment section below!