8 Best Free Fitness & Health Apps for iPhone and Apple Watch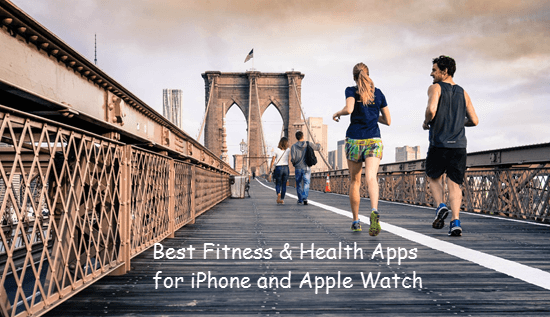 For keeping oneself fit, workouts and balanced diets are two main ways. But because of the inertia, most people have a hard time keeping themselves motivated all the time to work on their fitness. In this case, nothing could be greater than installing a fitness app on the iPhone, which we often keep in hand. There are numerous fitness apps of all sorts in the App Store, and it is not an easy task to pick out a qualified one. Stop being befuddled. In this article, we have summarized 8 best fitness and health apps for your iPhone and Apple Watch. These apps will definitely help you find out what workouts and recipes suit you best and lead a more pleasant and healthier life.
1. Argus: Calorie Counter & Step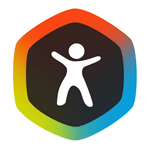 Argus, beyond all doubt, is one of the best fitness apps for iPhone and Apple Watch with a rating of 4.9 from around 29k users on the App Store. It is an advanced sleep tracker, a neat meal-planner, as well as an accurate heart rate monitor which allows you to learn about your health condition. This application also tracks various activities of your body, including running, cycling, joggling, and many more. Also, you are allowed to track the calories of the food you want to eat by scanning the barcode on the label. You can click the link we provide to download this app for free!
Download: Argus: Calorie Counter & Step
2. Weight Watchers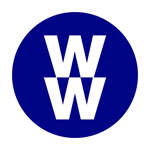 If you want to enjoy your meal without putting on weight, then the Weight Watchers app, a free iPhone fitness app, is for you. It has a rating of 4.8 from over 697.7k users on the App Store. Its diet for weight loss is a big part of Weight Watchers' appeal. It has over 4,000 recipes for you to choose from. It also enables you to look at the nutrient details of the food so that you can decide what to eat and form a healthy diet. Besides, it can monitor your fitness goals with the activity tracker. With a WW members-only social network, you will get more inspirations and support and make progress with various people from all over the world.
Download: Weight Watchers
3. Nike Training Club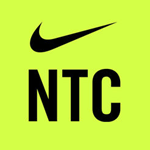 As one of the best fitness apps for Apple Watch and iPhone, Nike Training Club is graded 4.8 by 142.7k users. The best part of this application is that it offers workouts for all levels, and you can find a personalized one. Using this app, you are able to receive a set of tips and guidance from top and professional athletes and trainers. In addition, the app also allows you to share and post your accomplishments on social networks. Nike Training Club gets updated very frequently with new exercises, weight-loss tips, and many other contents. It will bring a better sports experience in the future.
Download: Nike Training Club
4. Strava: Run, Ride, Swim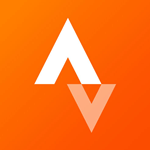 Strava is another one of the best health apps for iPhone and Apple Watch, which has a rating of 4.8 from about 70.3k users. It can track your fitness activities like running or cycling and record the stats, including distance, pace, speed, calories burned, etc. for analyzing. You can compare your running, swimming, and cycling performance over some time so that you know how to train and perform better. You can also determine how well you fare on different road trails. This app works with GPS, so it is a fitness app not only for iPhone or Apple Watch but also for nearly any GPS device.
Download: Strava: Run, Ride, Swim
5. Zombies, Run!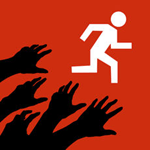 This is a pretty exciting fitness app for Apple Watch and iPhone. It is more like a game app. Once you open this application, you incarnate into the hero in a world of zombies. You have to run for real to keep yourself and the survivors alive. You will definitely be motivated as you are playing an escape game where you can hear the heavy breathing and groan of zombies. With over 400 story missions and a series of customizable playlists, you will never get bored of running!
Download: Zombies, Run!
6. MyFitnessPal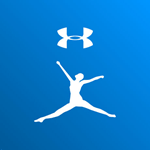 Whether your goal is weight loss, weight gain, or weight maintenance, MyFitnessPal is always a great fitness and health app of your choice. The prominent feature of this application is its ability to calculate the calories in what you eat automatically, and it can also track the fat, protein, sugar, fiber, carbs, etc. so that you can customize your own healthy recipes. Apart from the diet, you can also create your own exercises and workouts. Within the community, you will get motivation, support, and advice from numerous users across the globe and share your accomplishments with your friends.
Download: MyFitnessPal
7. Lifesum: Diet & Macro Tracker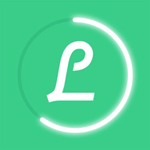 Lifesum is a specialized food tracker and calorie counter. With the built-in barcode scanner and macro tracker, the application enables you to view the daily nutrition and calories you consume and customize the diet plan that best suits your goal. It integrates with the HealthKit app for fitness data, weight, and body measurements. You can download the Lifesum for free to eat healthier.
Download: Lifesum: Diet & Macro Tracker
8. Fitbit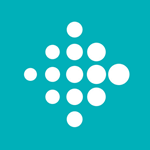 The last fitness app for iPhone we introduce is Fitbit. This application helps in tracking your daily activities, including running, walking, and hiking by accurately recording your steps and distance when you carry your iPhone. It also tracks the calories you burned, active minutes, and sleep when paired with a Fitbit tracker. You are allowed to set your weight, nutrition, exercise, and sleep goals in this app and stay motivated. You can share your stats with friends and family and compete with them. Wirelessly syncing makes it easier to track your body stats.
Download: Fitbit
When you are working on your fitness with a health app, you can take photos and videos to record the process. After a period of time, you will see the obvious progress you've made with a great sense of achievement, and this can inspire you. If you have accidentally deleted or lost these photos and videos, don't be upset, you can always use a third-party tool like Jihosoft iPhone Data Recovery to recover the deleted photos and videos.
Conclusion
The apps mentioned above are 8 best fitness apps for the iPhone and Apple Watch. These health apps will help you in following a proper food regime and tracking your activities. You can choose one or more of them which you are interested in to have a try. After that, please share your experience and views about the apps you use in the comment section. If you have any other better fitness apps for iPhone or Apple Watch, please also tell us there.