6 Best File Recovery Software Free Download in 2021
Everyone takes backing up the data either weekly or monthly as a very dull task, and only regrets when accidents happen and important files get lost. Back up data is necessary to easily get back the important lost data or if something goes wrong. However, due to its time-consuming nature, it is not in the priority list of users which creates a few problems afterwards.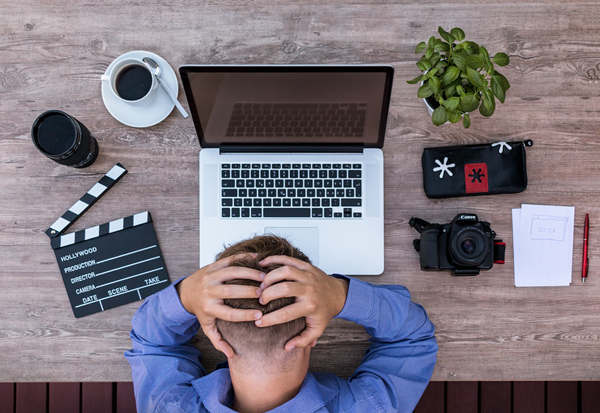 Moreover, files may be lost while backing up the data too. Also, other issues like a failure of the hard drive or neglection of a folder while doing the backup job can create a problem. To avoid serious loss due to such problems, you must switch to data recovery tools.
Best Data Recovery Software for Windows and Mac
If you're looking for the best file recovery software, then Jihosoft File Recovery could be the perfect choice. The file recovery software is able to retrieve Office document, PDF, photo, video, audio, and more kinds of files from computer hard disk, external hard drive, SD memory card and USB flash stick.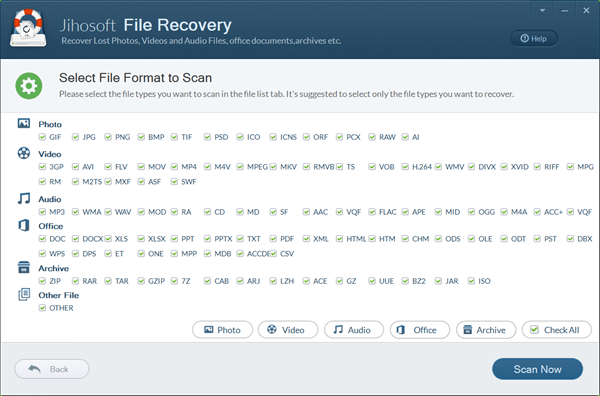 This data recovery software allows free preview for all files before recovery so that users will know what they will get from the recovery. However, if you really want to find a free file recovery software, there are also several options, not completely free though.
Here is the list of top 6 free file recovery software which is the best option available for secure data recovery.
Top 1 Free File Recovery Software – Disk Drill
Disk Drill is featured with a simple interface along with less complexity to customize the settings. It makes the data backup very simple and easy. You can easily scan the local and removable drives and memory cards using its built-in tool. It gives you an option to protect the file with high priority.
Moreover, it provides your files list in an organized manner. You can easily find your file grouped by type. It is a good candidate if you need to recover files from SD card.
Key Features of Disk Drill:
It is a very simple and highly effective tool for data recovery.
It is best for newbies with the inclusion of a short tutorial to run the program.
It comes with much more versatile features in its Pro version.
It is compatible with all macOS and Windows devices. You can avail its features on more computers by upgrading it to Pro version. Additionally, you can utilize its advanced scanning and wider file system support using that version. Nevertheless, the free version fulfils all the basic requirements as a data recovery tool for most of the people.
Top 2 Free File Recovery Software – Recuva
While talking about data recovery tools, Recuva is considered as a stalwart with its advanced programs to recover files from hard drives, memory cards and iPod as well.
Recuva works unlike other data recovery software and completes the process with a wizard. It allows you to change the data to be recovered as per the choice. You can either scan and track all the recoverable files or only the specific one.
Recuva does not have a Mac version, but there is an alternative to Recuva for Mac.
Key Features of Recuva:
It can recover data from iPod as well.
It guides the recovery process with the wizard.
It provides users with the flexibility to limit the data to be recovered.
You can securely delete the files which you don't want to recover and need in future.
You can easily rescue files, wipe files, recover media, rescue mail and find the deleted files using its Pro version. It is good at files recovery as a free software as well.
Top 3 Free File Recovery Software – MiniTool Power
MiniTool Power Data Recovery Free provides all the essential information to avoid overwriting of files and for secure installation. Its paid version allows you to explore more of its advanced features for data recovery.
Features of MiniTool Power Data Recovery Free:
It gives the advice to avoid overwriting of files.
You can recover 1 GB of data using its free version.
It enables its users to limit scans to specific files types.
You can get back files from partitions that you're are incapable to see.
You can get support for removable drives too.
It is a wonderful software to back up the data easily.
Top 4 Free File Recovery Software – EaseUS Wizard
EaseUS Data Recovery Wizard Free is a user-friendly software with its highly accessible recovery tools. It provides an easy way to scan and recover the data. You can also specify the folder name if you want to.
Key Features of EaseUS Data Recovery Wizard Free:
It presents the scanned results in an Explorer-style view which makes it easy to search and analyze the list.
You can check the quality of files using the preview option.
It allows you to recover up to 2GB of data using the free version.
This recovery software is not for complete hard drive recovery. You can get back your important data whenever you need to use it. Nevertheless, there is a better option for camera photo recovery.
It is a free and non-pro version software for easy data recovery. Not only for data recovery, but it also has many advanced tools for another workability.
Key Features of UnDeleteMyFiles Pro:
It is featured with multiple tools for other things other than data recovery.
You can back up your drive using its disk snapshot tool.
It provides a platform for secure file deletion.
It can also be used for email recovery.
All its features are rendered free of cost which makes it really one of the best data recoveries software available for free.
Top 6 Free Data Recovery Software – TestDisk
TestDisk is a great & free data recovery software except that it's difficult to use, especially for computer newbies. It doesn't have a user-friendly interface. Instead, users have to apply various commands through command prompt. Other than that, TestDisk is one of the best options for data recovery.
Key Features of TestDisk:
Support various operating systems, including Windows, Mac and Linux.
Recover files from hard drive, USB drive and even corrupted partitions.
Copy files from deleted FAT, exFAT and NTFS partitions.
TestDisk has a sister named PhotoRec which is one of the best free photo recovery tools. Unfortunately, as the developers don't make a profit from this project other than donations from some users, both the two tools are less frequently updated.
Conclusion
You have gone through the best data recovery app and the top 6 free file recovery software above. Not all of the recovery tools allow preview before recovery, while the best one on the top really does. It is impossible to predict which tool will help you solve the data losing problem, but you can try them one by one. Share your views below in the comment section.