Best 10 2D Animation Software for Beginners and Professionals
Well are you looking for the best 2D animation software?
If the answer to the above question is yes, then we must tell you that you have arrived at the right place. In this article we have created a list of multiple 2D animation software that are crafted for beginners and professionals. These are readily available in the market. Through this post we will lead you through the process of choosing the right animation software as per your requirement. If you have visited this page to start checking what's happening in the animation world or just are looking to try their hands on the software, we assure you this post will certainly help you find the one that fits all your requirements.
2D Animation Software for Beginners and Professionals
Before we start you must tell you that, it's not necessary that this top 10 list will follow a particular order because each program has their own set of good and not-so-good features, advantages, and disadvantages. We highly recommend that you read each point and make your choice at the end of the post. Professionals and beginners can utilize the software listed in our post.
Our 1st entry is Stop Motion Studio. In simple words, 2D animation without actual animation can be called Stop Motion Studio. This is available for both Mac and Windows. In our whole list, most of the programs will allow you to create amazing and breathtaking stop-motion animations easily and quickly, without complicated software. The best part is that you don't need any previous knowledge regarding animation. All you have to do is plug in your DSLR and take pictures with this program. Here you can take full control of all settings in the camera. What's more is that you can add text, themes, colors, and drawings to your stop motion animation.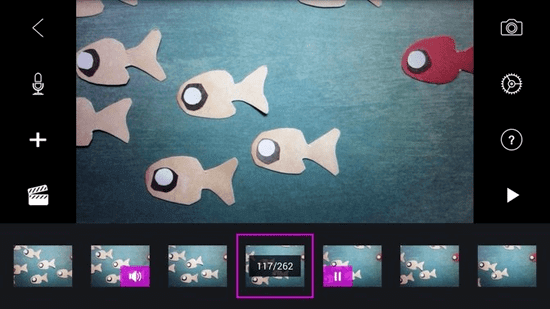 On 2nd we have Moho Pro. For those who want to walk in to the animation world as beginners, but cannot spend more money on an advanced animation program, Moho will definitely be the best choice ever. Moho also happens to be one of the best 2D animation software among beginners, because of its features and price. Smart Bones is one feature that helps you to reduce or completely remove any distortion around elbows, knees, or any joint of your animation. This tool simplifies some processes that can take much longer to perform in another program.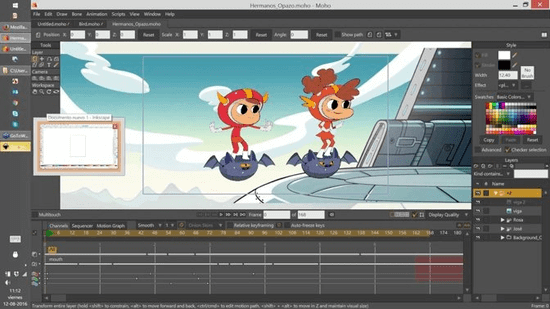 Our 3rd entry is Synfig. For those who don't know about Synfig, this is an open-source, free 2D animation software that almost looks like software for professionals. This is available for Windows, Linux, and Mac! The community behind Synfig is amazing, and any newbie can check out more than hundreds of tutorials and videos through which you can learn animation.
Synfig was initially designed to work very similarly, like Flash. We must also tell you that for people with years of experience Synfig can be the perfect tool, and the same can be said for newbies.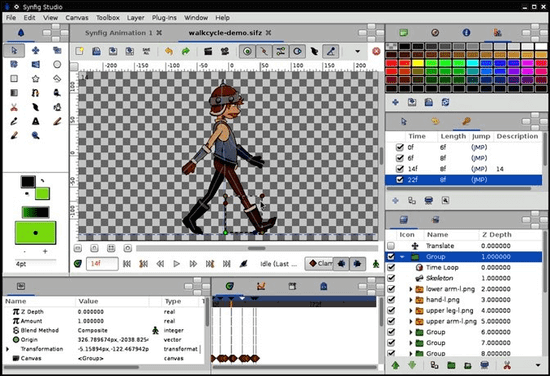 On 4th we have Toon Boom Harmony, which is amazing software for both beginners and professionals. Toon Boom Harmony is a popular 2D animation tool in cartoon industry that has been used by the likes of Disney, Pixar, and Warner Bros. You will be surprised to know that movies like The Princess and the Frog were made using this program.
There are multiple tools and options you can find in Harmony, and hence, it is one of the best 2D animation software available worldwide. Toon Boom Harmony offers a range of properties for pencils and brushes, so you can draw directly into the program with your mouse or tablet. You can use a traditional frame-to-frame animation or cut-out. There are more features in Toon Boom Harmony like camera angles, post-production special effects, and vector drawing.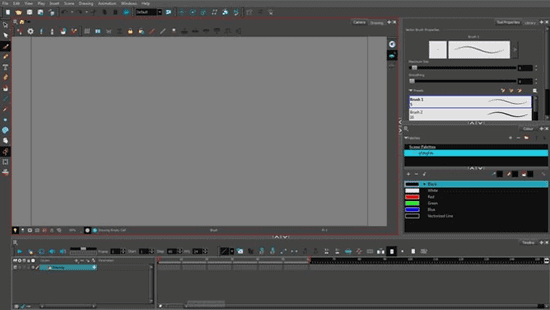 Our 5th entry is Opentoonz, which is also considered as an open-source, free 2D animation software. You will be surprised to know that Opentoonz was once used by Studio Ghibli to make the world-famous Princess Mononoke. Trust me when I tell you that the result was too good. "Open source" means that you can download Opentoonz for free. The toolset of Opentoonz has multiple features that you can find in more professional software on the market. Opentoonz is known to combine traditional drawing with 2D animation. This means that you can scan your drawings to start animating it.
best-2d-animation-software-005.png
Also Read: Nowadays, video calling has become mainstream. Please check the top 10 best video calling software for Windows 7, 8, 10. and other versions
On 6th we have CelAction2D that is considered to be on the most powerful applications to learn from. CelAction2D is a well-known software among animation studios and professionals. CelAction2D provides a huge variety of settings like vector and bit maps, customize your workspace, create simple and massively complex projects, etc. The best part about CelAction2D is that you can use it in both Windows and Mac. CelAction2D will simplify some of the most complex projects easily, and hence, we recommend you try it out at least once.
Our 7th entry is Pencil2D, which is the most powerful 2D animation software, an open-source, and is also free to use animation software in the market today. Pencil2D is known to use a minimalist-style of workspace, and hence, it has been created to avoid distractions from the main animating window. Pencil2D is primarily focused on traditional frame-by-frame animation so that each frame will be made from scratch. When using Pencil2D, you will be given a manual to learn how to use the program. They also have a few tutorials that can be found on their official website in case the manuals aren't helping you much.
Pencil2D is one of the best alternatives for people that like a traditional frame by frame animation. Their community is fantastic and supportive. If you find any bug or a problem with Pencil2D, consult the community and see the result. Pencil2D works in Windows, Linux, and Mac. Pencil2D is also lightweight and doesn't use large amounts of RAM so that any computer can handle it.
On 8th we have Tupi. This is one of the best free 2D animation software that was created back in 2002 by two animators who wanted to improve the animation industry in Latin America. We must tell you that it's free and open-source; hence, you can download it anytime you wish. Tupi has one of the best interfaces that exist, and it's straightforward to learn, so any user will have a good time learning this software and using it. Tupi is also known to allow users to create an animation frame by frame and cut-out flash style with tweening. Tupi can be downloaded in Windows, Mac, and Linux, which makes this software that's fit for all.
Our 9th entry is FlipBook, animation software that is created just for actual artists. For people that love drawing and have always wanted to create your own Disney-like cartoon, FlipBook will be the best choice. FlipBook allows you to import pictures from your scanner, but you'll have to animate everything manually.
On 10th we have Sprinter Pro by Brash Monkey, a program that allows you to work on animation in a fast manner. Sprinter Pro also gives its users video guides so they can get a better understanding of how it works. The best part of Sprinter Pro is that it's available on Steam! But please note that the program might be pricier.
So this is our list where you will find the best 2D animation software alternatives. You can choose an option that suits your needs and provides some value. Whatever be the case, once you check this post, you will know which animation software will work the best for you!
Tips: If you want to rip YouTube videos to your own phone or use them for your own projects, it may be difficult to copy them accurately without a paid YouTube Premium subscription. The internet is filled with countless converter tools that function inconsistently, operate slowly, and can place both your devices and your personal information at risk.
 Jihosoft 4K Video Downloader allows downloading recordings, playlists, channels, and captions from YouTube, Facebook, and other video sites in high quality.