16 Must-have free software for a new Windows 10 PC
If you have ever purchased a computer and have either installed or reinstalled Windows at any time, the very first task will be to install important Windows apps & computer software that will help in your day to day working and make it easy for you. This is because just having the best PC software can easily change the way you work. Why we agree with this is because when you rely on these ideal programs for Windows 10, not only does it maximize your efficiency, but also it helps you in getting the best out of your computer. Not all software may be free. Some of this software will cost you a few dollars, but trust us when we say that all these software are worth each penny.
But choosing the right application is not at all easy. But why worry when you have us. We will help you with the best-handpicked software & apps for Windows 10 that you can use to increase your productivity.
Top 16 Best PC Software For Windows 10, 8, 7 in 2019
1. Advanced System Optimizer (Best PC Optimizer Software)
On 1st we have Advanced System Optimizer. You can use this for regular cleanup & maintenance to ensure your PC performance is smooth always. Users are suggested to 'boost tonic' to their systems to improve overall performance. With this, you can keep your RAM optimized, effectively clear caches, junk, and unwanted hidden residues to boost system performance.
Advanced System Optimizer indexes junk files, logs, and redundant data at one place where you can remove everything with just one single click. We boldly say that apart from being the best PC cleaner in the market, they also have several features for system cleaning, game optimization, system protection, & optimization of the hard disk.
Download Advanced System Optimizer for Windows PC here.
2. EaseUS Todo Backup Home – (Best Disk Cloning Software)
Our 2nd entry is EaseUS Todo Backup Home.Using this you can restore your computer anytime during a contingency. disk cloning software makes a clone of all your information from one hard drive to another disk. Using EaseUS Todo Backup Home, any person can efficiently take a backup of computer and keep your data safe from malicious content.
Download this dedicated Windows PC software, for creating an exact disk image of your business workstation here
On 3rd we have Advanced System Protector. This scans your system for all sorts of malware that Windows Defender or other antivirus tools might not be able to find. You get real-time protection from existing & upcoming threats. Advanced System Protector is loaded with a huge database of spyware definitions that effectively identify which program or service might become a serious threat. Hence you can remove them with just a single click.
Our 4th entry is VLC Media Player. There's no way this list would be complete without adding VLC in this list. VLC Media player is the most popular HD video player that has tons of mind-blowing features & functionalities. You can play files, discs, devices, webcams, streams, and all the popular codecs. It is also free of cost and runs on all popular platforms like Windows, Mac, Linux, Unix, Android, and iOS. You can enjoy all your movies and music with VLC Media Player.
On 5th we have Duplicate Photos Fixer Pro. We feel that this list would be incomplete if there was no mention of a photo management tool. Using this tool you can maintain your photo library & keep it organized and clutter-free. Duplicate Photos Fixer Pro is one dedicated duplicate photo cleaner that smoothly scans and removes duplicate photos in just a few clicks.
Duplicate Photos Fixer Pro is very easy-to-use and comes with different sorting modes to find duplicates and is available in 14 different languages. You can also remove duplicate images from pen drives, memory cards etc.
Download Duplicate photo cleaner here.
6. TweakPass – (Best Password Manager)
Our 6th entry is TweakPass. This is one ideal password keeper that helps people in remembering passwords for multiple accounts. TweakPass frees you from a lot of effort to remember passwords for all your online accounts. It also has one of the best password management applications that come with multi-layered security to save all your personal information. It securely saves numerous passwords in a single location.
Download TweakPass for the best password protection here.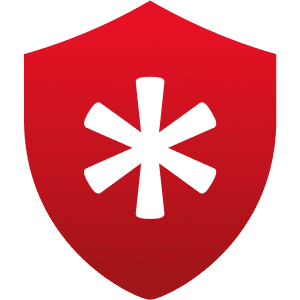 7. Audacity – (Best Audio Recording Software)
On 7th, we have Audacity. Audacity also happens to be one of the oldest yet powerful PC recording software. Audacity is a simple & easy-to-use interface. It has dozens of tools that allow multi-level tracking, mixing, and navigation in a few simple drags and clicks. Audacity also can cater to all type of music files, irrespective of any format. Audacity also has a very versatile tool that's capable of voice recording and a wide range of editing tools making this the best audio recording software. It's free!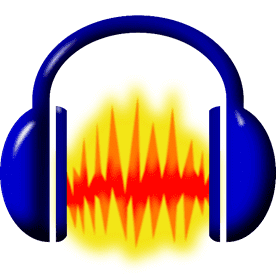 Also Read: You can use anything2mp3 site or other simple ways to download and convert your SoundCloud or YouTube files to MP3.
8. Hotspot Shield – (Best VPN For Windows 10 PC)
Our 8th entry is Hotspot Shield. When you use an ideal VPN service for your system your Identity is protected while you surf the Internet. Hotspot Shield is one of the best platform that offers free VPN servers so you can access the Internet with no borders while maintaining online privacy and anonymity.
When you use Hotspot Shield, you can browse content from 15 countries with military-grade security and encryption. Its virtual tunnel hides their IP Address so that no spies can track them in the online world. It's fast, easy-to-setup and top VPN for streaming.
Download Hotspot Shield for anonymous browsing!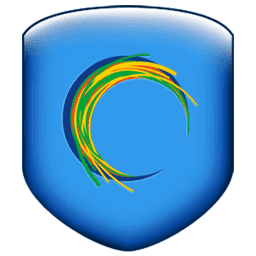 9. Skype – (Best Video Calling App for PC)
On 9th we have Skype. This is the best free video chat app that offers the best video calls. You not only get video calls, but you can also use it for placing voice calls, PowerPoint for real-time collaboration with up to 250 people, record meetings, send instant messages, video conferencing, and a lot more.
Skype also has both free & paid to call facilities. You can use the paid version for placing international calls at nominal prices. Many subscription plans allow users to make unlimited calls to landlines and mobiles.
Download Skype from Microsoft Store & fill your bucket of ideal windows apps with the best of the bunch!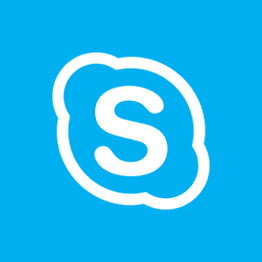 Jihosoft 4K Video Downloader is exactly what it sounds like; it's an easy-to-use tool that lets you record videos from a variety of sources online and saves them to your hard drive.
You have the option of downloading MP4 or MKV via a drop-down. MP4 is suitable up to 1080, but you need to change to the MKV option to get videos of up to 4K resolution.
Jihosoft 4K Video Downloader is available for free as a trial, but you can charge a one-time fee if you want to disable advertisements and go unlimited for downloads. It will cost $29 for personal use on up to three computers and $75 for company use on up to 5 PCs.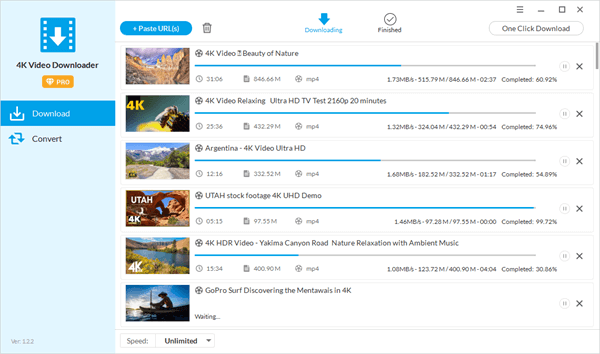 Launchy is an active windows launcher that lets your machine fire programs, applications, websites, and apps quickly. But unlike other launcher games, it's got a lot more in its bin, making it the best windows installer in the class!
Apart from doing basic tasks like launching apps, directories, folders, files, browsing the internet and organizing your programs,it performs advanced features such as launching portable applications, opening buried files, supplying short keywords to your favorite apps for easy access, killing operation, computing, etc. with just a few keystrokes. It's another best PC application you need to install on your computer right away.

Advanced Driver Updater helps you to search for obsolete device drivers on your PC and easily update them with a single click. You are not expected to check for valid drivers online with this top-notch Windows 10 updater, as it natively installs them on your PC. When you install this Windows PC program, you can automatically start searching for missing, disabled, or obsolete drivers efficiently and list them according to the priority of quick action. All you need to do is press the' Update' button, and it will fix it for you in a few moments.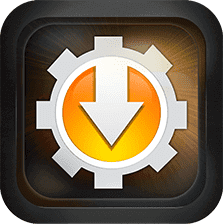 Adobe Photoshop CC happens to be one popular program when it comes to editing photos. This photo editor is the cradle that keeps the entire photography industry in its hands. Equipped with hundreds of editing tools and thousands of photo effects and filters, it has been one of the most trusted hands of many artists and designers around the world for decades.
This free photo editing software (free trial available) is capable of creating websites, logos, banners, icons, photo editing, etc. From all elementary to advanced software, whether you want to make daily edits or something extraordinary, this image editor provides a complete array of photo tools that will turn your basic images into an art!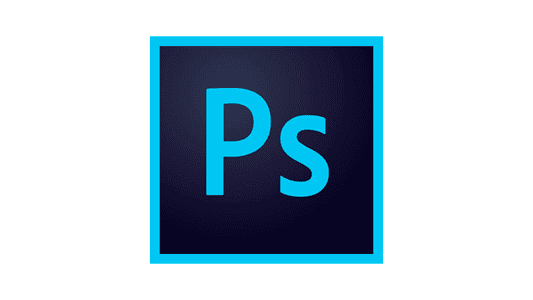 WinX Video Converter is available. It's an all-in-onene video converter software that allows users not only to convert all types of video files, but can also be used to download YouTube videos, create slideshows, edit videos, and more. The software comes with a simple and intuitive interface and allows you to convert any video to any format.
Relative to all its rivals in the class, WinX provides the most extensive range of conversion and optimization profiles. Built with an HQ engine and a de-interlacing system to improve image quality, this free video converter supports cropping, trimming, blending, and modifying parameters to monitor the size and quality of the clip.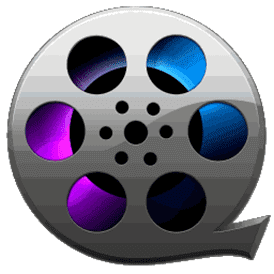 How can we forget to help you modify your context menu? Admit it or not, but we're all familiar with cramped right-click menus that are filled with lots of unnecessary entries. Adding or deleting context menu items manually is a difficult process. So, you'll be introduced to the Windows 10 feature, Right-Click Extender, which helps you to edit/remove context menu objects quickly. Computer software has a plain, clear, and easy-to-use GUI. You can easily allow or disable additional entries not only on the Windows right-click menu, but also on the drive, and other files and directories.
To get going with the editor, you need to check and uncheck the boxes to add and delete the context menu items in the program list. Apart from that, you can also build a' system restore point' for all default settings, so that you can roll back quickly if something doesn't perform well.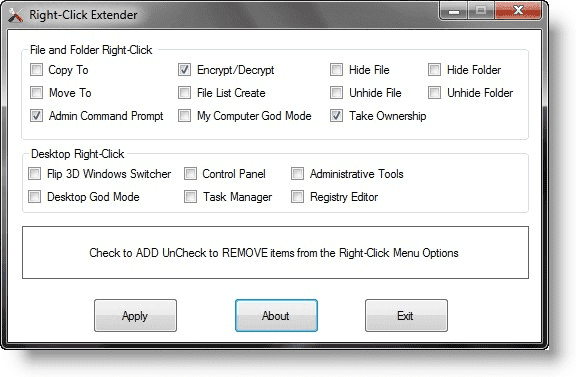 16. Logitech Webcam – (Best Webcam Software For Windows PC)
Logitech's webcam! Treated as one of the largest camera pioneers, Logitech Camera technology bridges the gap between two hardware and provides a quick but easy-to-use recording experience. It supports a variety of Logitech webcam models so that you can easily link to others using HD video & images.
With Logitech Webcam technology, you can easily adjust the sensitivity of the camera to detect movement. Also, this webcam program has a monitoring feature that allows you in case you want to access the feeds of your home cameras. It is compliant with Windows 10/8/8.1/7.
As usual, if you have any questions or comments, please let us know in the comments section below.