Top 11 Best Free Media Players for Windows 10/8/7 in 2019
There is no doubt that there are hundreds of different free media players for PC, and those players are pretty much helpful for Windows users to watch or listen to media files hassle free. However, some media players are found to be incapable of playing some of the file formats which are not very common in use. That's why picking up the right choice of media player is a very important thing. But selecting any one of them is really very hard because every media player will offer you some more features over one another. So, to sort out the things hassle free, we are going to offer you a list of the best 11 media players for Windows 10/8/7 today! Of course, there are still some best free music players for Windows in 2019 which you can also refer to.
Now just get down to this article till the end to get some good and relevant suggestions about the best media players for Windows users.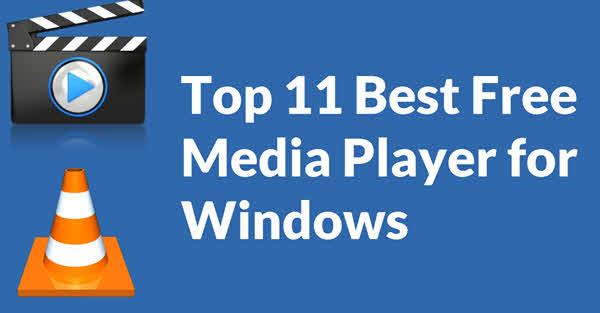 Tip: When you find the media player you are using does not support the format of the video you want to play, then you can use Jihosoft Video Converter to get help. As an excellent video conversion tool, it can convert videos to all popular SD and HD videos such as 3GP, AVI, FLV, MOV, MP4, M4V, MPEG, MKV, RMVB, TS, VOB, H.264, HD WMV, DivX, XviD, etc. Besides, it can also function as a video editor, helping you with splitting/merging videos, trimming/cropping videos, and adding watermark/special effects to videos. If you need more video editing tools, we can also provide you with the best 10 free video editing software for YouTube in 2019.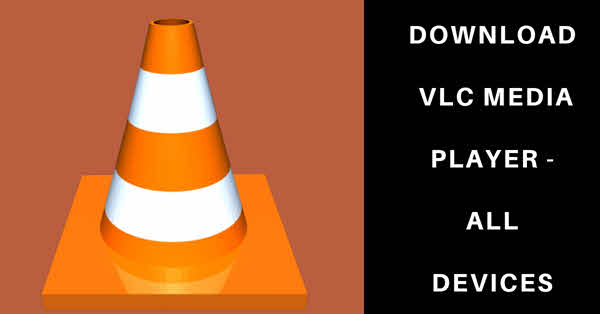 Used by millions of users, VLC Media Player is undoubtedly the best free media player for Windows users. This media player is excellent to play a media file in one go. Moreover, you can also customize the settings according to your choices and desires. You can also watch movies in full screen just by double tapping the screen with the cursor. VLC Media Player was designed and developed by VideoLAN project limited which is a very reputed company in designing these kinds of software packages. This media player is a freeware which is available for all users. The developers of VLC Media Player also bring regular updates and customization so that users can have a more personalized streaming experience. Apart from video files, users can also play music MP3 files and create their own playlist which can be saved for your later use. So, definitely, VLC Media Player is a top quality choice which offers a lot of customized features for a better streaming experience.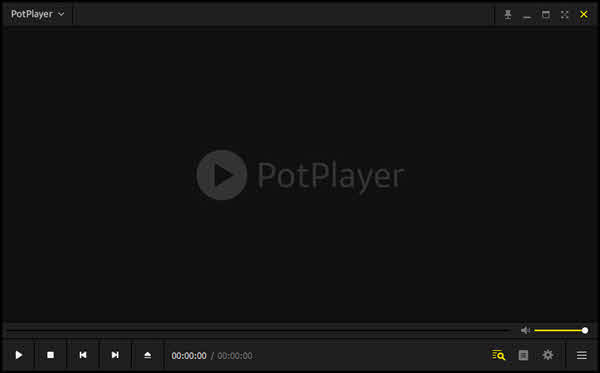 Another similar kind of media player for Windows as like VLC Media Player is PotPlayer. This media player seems to be pretty much good with respect to the graphical user interface. But if we talk about its features, then we might end up with a downside because this media player doesn't have many customized features that can make your streaming experience better than VLC Media Player. But if you want to listen to MP3 files on your PC, then PotPlayer is a much better choice than VLC Media Player. You can create a playlist in which you can add all your favorite songs in one go hassle free. Moreover, the graphical user interface of this media player is one of the best things which you can get for free. So, definitely, PotPlayer is a very good choice if you are a Windows user for it will surely bring an enhanced and customized user experience for you.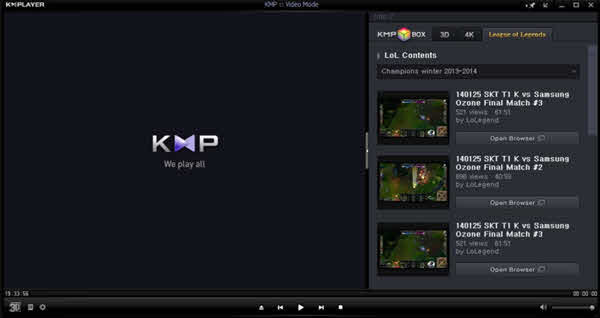 Another best media player for Windows 10/8/7 is KMPlayer which is known to deliver some high-end results to all users. This media player is a very suitable choice for users who want to stream videos or movies in high-quality screen resolution. This media player was developed by a Korean company in the year 2007. Users can easily bookmark their favorite media files to get personalized user experience. The graphical user interface is another very attracting feature of this media player which will offer most of the customized features to its users for free. The overall installation size of this media player is also pretty much less, which will surely not create troubles for you.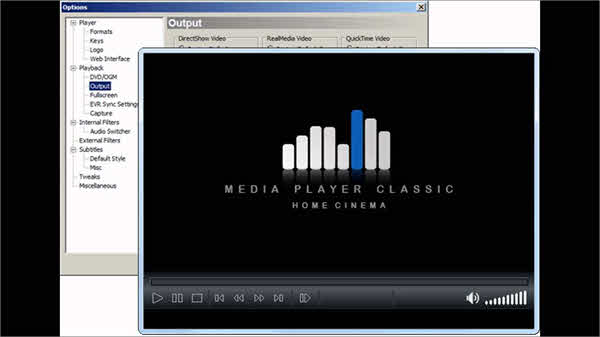 As this media player for Windows is only restricted to play MP4 files, you won't find it much popular among users. But to get an enhanced streaming experience for free, Media Player Classic (Home Cinema) is a very good choice for users. This media player holds a very good reputation among users just because of the awesome features which it offers to its users. The main downside of this media player application is that it is only restricted to the Windows OS. However, the developers are working very hard to launch the Mac version of this media player as well. That's why Media Player Classic is a pretty good choice in our perspective and we hope that you will definitely like to use this media player on your PC for sure.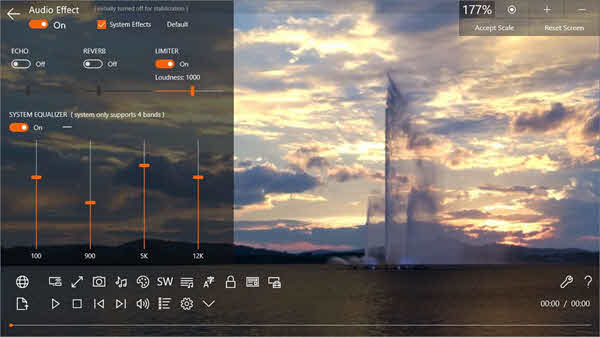 ACG Player is another very great free media player for PC users and it is pretty much enhanced and optimized in terms of features. Users can easily set up shortcut keys to perform various operations while streaming videos on this media player. For example, you can easily set up the "Enter" key to pause and resume the video. This will make the overall user experience pretty much enhanced for sure. This media player supports almost every kind of file format, which is really a very good thing for all the lovely Windows users present out there. In a nutshell, ACG Player is delivering stuff exactly in the manner which is meant to be.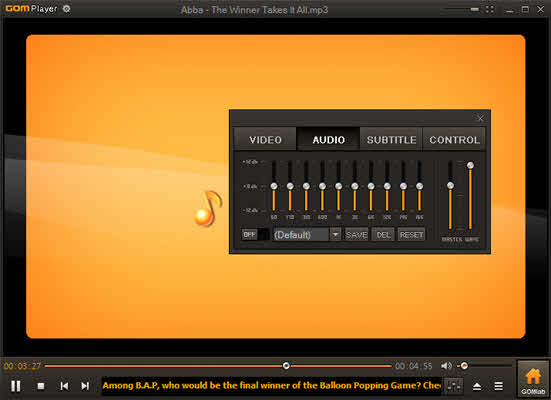 Almost every kind of media file format such as MP4, AVI, MKV, etc. can be supported by this excellent media player. Users can get this media player installed on their PC for free. The customized settings option of this media player will let users control different setting parameters like voice, brightness, volume equalizer, playback speed, and much more. All you need to do is to install this application on your PC and explore the list of the media files present on your PC. This media player is the only option in this list which can provide you the feature of changing the overall outlook of the graphical user interface just by changing the theme under the settings option. So, definitely GOM Player is a very optimized choice as an ideal media player without any doubt.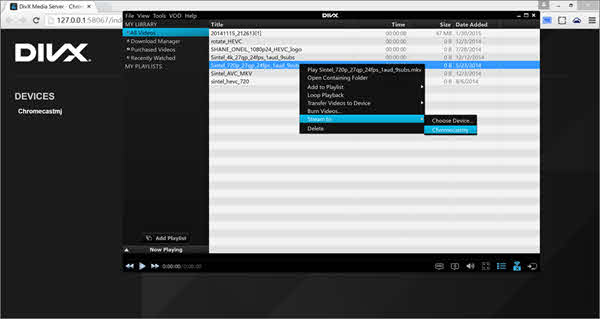 Another very great media player which is fully furnished with well-optimized features to deliver the greatest stuff to its users. This free media player for Windows is supported with Windows OS only. The regular updates on this media player will surely allow you to experience some more quality features. Streaming movies on this media player is a very good option because users can easily pause or resume the movie in between. Moreover, if you want to stream a movie which is present in high-quality screen resolution, then this media player is surely the best choice for this task. The best part of this media player is that if you have closed the DivX Player window suddenly or by mistake, then you can resume the movie you have left.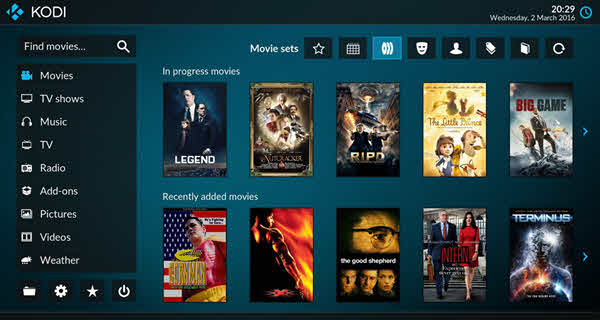 Kodi is a top-quality media player which is certainly another very good choice for all the lovely Windows users. This media player might not be a strong contender of major media player apps like VLC media player, but this media player is offering something much better than the VLC media player. This media player will let all its users watch their favorite movies and videos in their preferred mode. For example, you can opt full-screen resolution, half screen resolution, and moreover, and users can also set up their choice of screen resolutions to get a personalized streaming experience hassle free.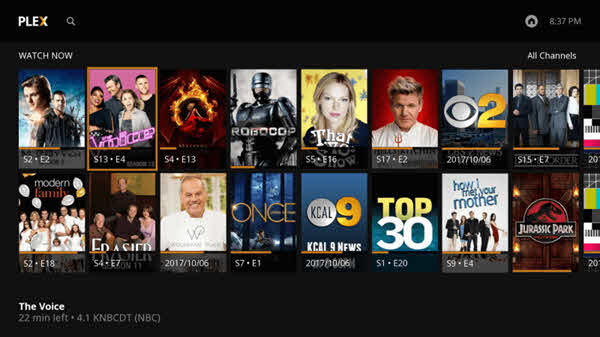 To manage all the media files present on your PC in the most efficient manner, then there is no other choice better than Plex. Moreover, this best media player for Windows 10/8/7 is also supported with the Chromecast feature, which will let you watch your favorite movies and TV shows hassle free on a big screen television. Plex is not only limited to Windows OS, but it is also supported by the major Android smartphone and tablets as well. That's why Plex is having so many ratings and reviews which are given by millions of users who have used it on their PCs.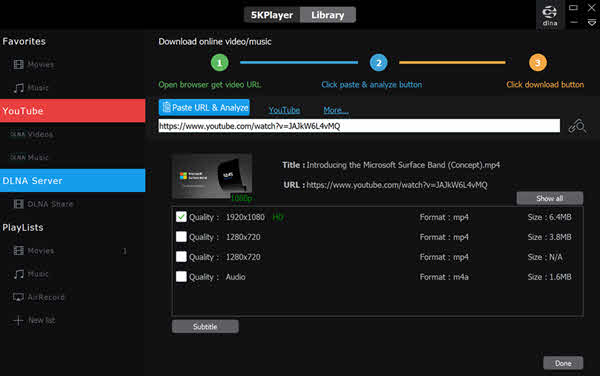 This media player is an absolute beauty that can offer so many features which are just incredible. Apart from a reputation of a standard media player, 5K Player is also a very well-known name as a video downloader which can be helpful in downloading videos from the major online sites like YouTube and Facebook, etc. And if you want more choices, then you can choose from the best 12 free YouTube video downloaders for PC in 2019. This media player is surely a top-class media player which is delivering the quality stuff to its users for free.
Last but not least, MediaMoney is another very great choice as an ideal media player which can deliver you the best possible user experience. This media player is also known by its short name, MMW (MediaMonkey for Windows). As far as the features of this media player are concerned, we feel that it should have been more developed and optimized to get into the competition of popular media players like VLC Media Player. But the developers are working hard to integrate some extraordinary features to this media player so that it may become an ideal choice for all users.
Conclusion:
So, these are some of the most relevant suggestions of the best 11 free media players for Windows. Our top picks from this list are VLC Media Player, PotPlayer and GOM Media Player. Besides, the default window media player is also an excellent choice due to its small installation space and more features. Comment down your favorite 3 picks from the above list with us in the comments section below along with the feedback and suggestions which you want to give us about this article.