Best Free Image Hosting Sites for Photo Sharing and Hosting
Images hosting sites are the sites that can be used to upload images, store and share them with friends, family, and even the entire Internet. These sites are more than image URL generators which are able to convert your image into URL, because here you can organize your photos and you don't have to worry about losing them since these sites automatically backup the uploaded photos.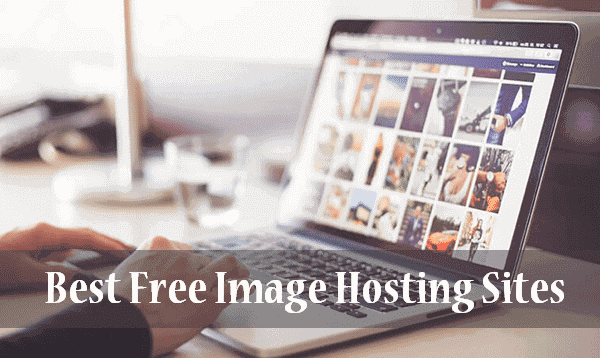 There are many free image hosting sites, all with different features, which you can use for photo sharing and hosting. Today, we will see a list of image hosting sites that not only are image hosting sites but also prove to be a free photo sharing sites for photographers, designers, photo editors and much more. The best image hosting site for you depends on how many images you want to upload, how much time you wish to spend in uploading, and the reason why you want to upload the photos.
Now let us see 5 of the best free image hosting sites one by one:
Flickr is one of the oldest and best free photo sharing sites for photographers and editors since it provides many photo editing tools for its users to perfect their photos before organizing the photos into albums. Moreover, it is a social networking portal as well which makes it much smoother for you to share pictures with friends and loved ones.
Flickr permits you to customize your privacy settings so that you can choose to share the images either to the entire Flickr community or only with a selected audience. Also, you can upload images with the help of your mobile phone, email, and photo apps. Flickr app is also available which you can use to upload photos through your mobile. It provides you with an uploader tool that enables you to back up images from computer, Dropbox, iPhone and other places with ease.
Initially, Flickr provided 1TB of free storage but nowadays it allows you to host only one thousand photos for free. However, you can organize the photos in albums and mark the images that are uploaded by others as your favorites. All in all, all these still make it one of the best photo sharing apps.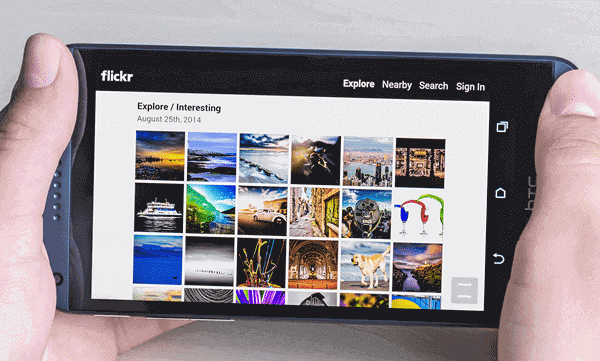 Imgur free image hosting site allows you to store unlimited photos without worrying about them getting deleted after a certain period. Imgur supports animated GIF images up to 200 MB, and regular images like JPG, JPEG, PNG, APNG, TIF, etc up to 20 MB.
As the biggest independent image hosting site in the world, Imgur also works as image link generator which will give you a separate link for every uploaded image and you can upload photos through desktop, mobile, and other devices as well. Moreover, it allows you to share the uploaded images seamlessly through multiple social media platforms. If you have spent much time in exploring Reddit, you definitely know that Imgur is the most highly-rated free image hosting website for Redditors.
Also, you need not create an account to upload photos to Imgur. However, if you want to organize your images in albums, then you can create a free account without spending anything!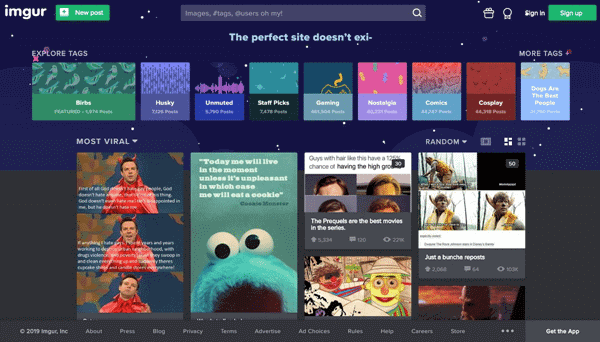 TinyPic image hosting website enables the users to upload photos quickly and easily without creating an account. Owned by Photobucket, TinyPic also has many interesting features. For example, you can add many optional tags to your photos when uploading them, through which you will able to sort and find images conveniently.
On TinyPic, you can upload JPG, PNG, GIF, and BMP files up to 100 MB, and videos up to 5 minutes long. However, if the image you are uploading is bigger than 1600 pixels in length/width, then the site will automatically resize the image. Also, the option of uploading multiple images at a time is not possible since only one image can be uploaded at once.
One thing you should know is that if you do not view the image up to 90 days since the last time you viewed it, the photo will be automatically deleted from TinyPic. Due to this, TinyPic might not be an ideal photo hosting site for you if you are looking for a permanent location to store your photos. However, it is still a good option for those who want to upload photos and share them quickly through social networking portals.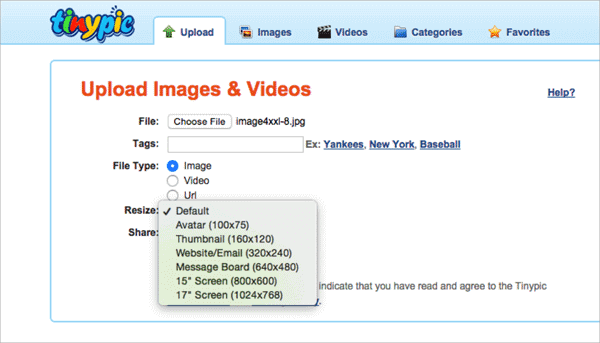 Google Photos free image hosting service is one of the best image hosting sites where you can upload high quality photos in bulk quantities. You can gain access to it on the web at photos.google.com or simply download the free Google Photos sharing apps on your smartphone to upload all the photos stored on your devices.
You are able to use Google Photos to edit and organize your photos according to people/places/things and share them online with both Google Photos users and non-Google Photos users. The visual search features of Google Photos allow you to explore older images with ease and make it quite easy to sort photos. Also, this site creates a backup of all your uploaded images automatically which means that you no longer have to spend your time in creating a manual backup. Moreover, the unlimited free storage and ability to store photos of different resolutions and formats make it one of the most useful platforms for photo sharing and storing.
As most of you will already have a Google account, it will be very convenient to create an account in Google Photos. All your photos will be synced up right across your Google account and are accessible from anywhere.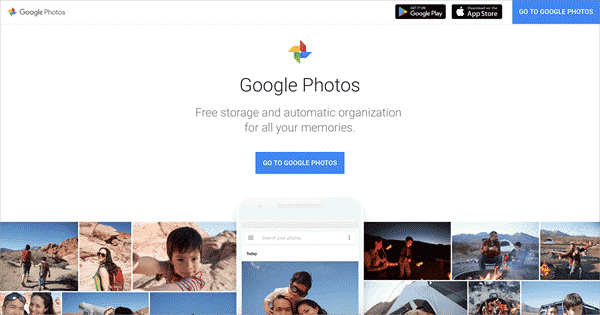 If you are searching for a free cloud storage service for storing images and even other file formats, then Dropbox is a good option for you. One of the good things about Dropbox is that it does not crop, edit or do anything to your original photos while uploading them. Moreover, you will also be able to sync the uploaded images with your desktop seamlessly. Organizing uploaded pictures is easy since you can segregate them into folders, subfolders, and sub-albums.
It provides you links for each photo that you can use to share images with your friends. Individual links are available for folders as well and it also provides the automatic backup feature which Google Photos has. If you wish to share a particular image or folder with your friends then you just need to copy the link and share them with your friends through social networking apps. Also, importing contacts is possible and you can also email the links of photos or photo galleries to your contacts directly. Moreover, you can choose whether or not to allow friends to download shared images.
Dropbox is easy to use and offers 3GB of free storage to its users. It does not provide you with editing tools and therefore, it is not a great option for photo editors. Hence, if you want to do some edits on photos, for example, remove unwanted censor box from photos, then you should find a Photo Eraser software to remove any unwanted stuff on photos. However, it is a good option for those who want to store unedited photos and images to the cloud storage.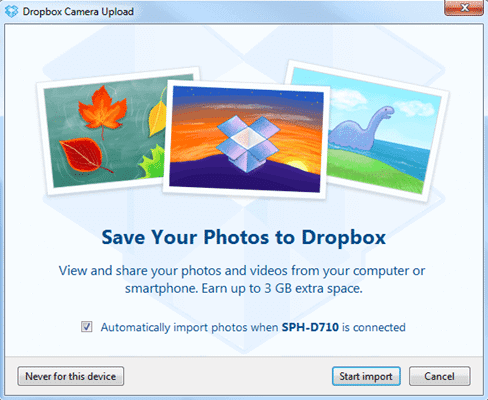 Conclusion:
These are some free image hosting sites which you can use for uploading and organizing your photos. You can try these sites as they do not charge you for anything and you will also be able to share your photos with others conveniently by using them. Give your feedback and opinions through comments and also let us know if you are facing any issues while using them. Till then enjoy uploading your memorable photos on these free photo sharing and hosting sites.