Best Photo Management Software for Mac and Windows to Organize Photos
No matter whether you are a Windows user or a Mac user, you are always in need of a photo manager app in order to organize your photos in a better way and to minimize the space occupied in your drives due to the unwanted duplicate photos. Below I have mentioned some of the best photo management software with a brief description of each of them for you to have a look at: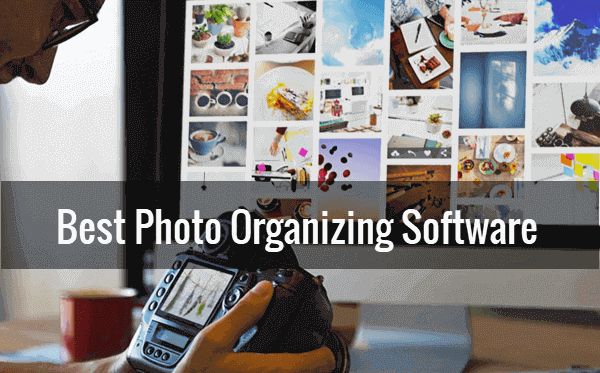 PART 1. Best Photo Organizing Software For Mac
1) Mylio
Although it is not totally free, yet Mylio is one of the best photo organizer apps which can manage to accumulate all your videos, photos, and documents at one place or library. It is the best tool to organize and protect your pictures without disturbing your privacy. Once you import your pictures from online platforms (like facebook etc.) directly into this photo manager tool, it makes use of the calendar app to organize pictures. The free version of this software can manage up to 25000 photos and 3 devices, but if your requirement is more than that you can go for a premium plan which starts at the rate of $8.33/month.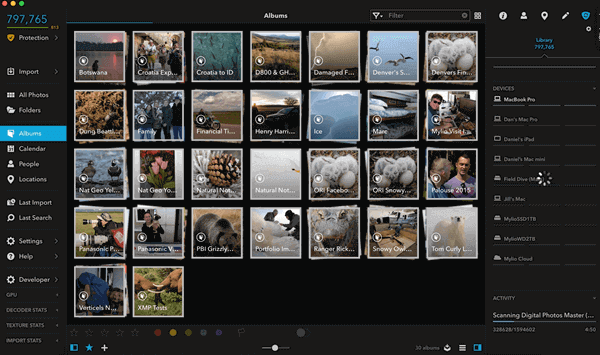 2) Capture One
Capture One is the software for Mac users who are willing to have a photo management software which also offers advanced photo editing tools just like Photoshop. Yes, you heard it right. Capture One comes with such advanced features and functionalities to fulfill your photo editing needs also. It has the capability to collect and organize thousands of your photos in order to make you have better control over your vast collection of photos. It is not free software but you can try its 30-day free trial before making the buying decision.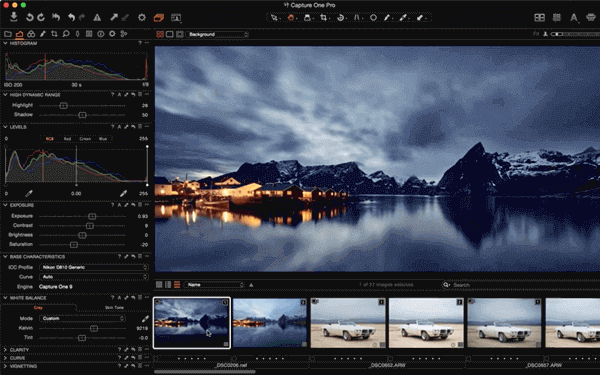 3) Unbound
Unbound also offers a free trial which you can try before making the final buying decision. The important thing to be noted about this photo organizer for Mac is that it stores and organizes your photos in albums instead of the library. You can make use of your keyboard for navigating the library. Moreover, the photo organizing process in this software is quite fast and easy to execute.
4) Apple Photos
Whenever you buy a computer or laptop (with Mac), the photo management software which is already installed in it by default is the Apple Photos. Although it is free software, yet it is fully capable of organizing your photos very efficiently in the library. It can create albums and also sort your media files by date.
5) Adobe Bridge
Another one of the best photo organizing software for Mac users is Adobe Bridge. The software allows you to import and export the photos in bulk quantity. With the flexibility of drag and drop functionality, this photo manager software makes it easy for you to organize your image files in the best way. You can easily categorize your photos in folders and also tag them with ratings. The facility to set the centralized color preferences for your images is also another important feature of this photo manager.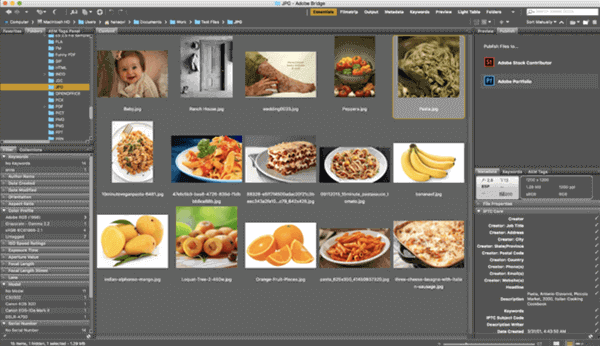 PART 2. Windows 10 Picture Manager Software
1) Magix Photo Manager
The photo management software that I would like to present at first in this list of the best Windows 10 picture manager software is Magix Photo Manager. This software makes the process of importing your photos to your computer very fast and helps in collecting all the photos in one place. It not only helps in organizing your photos, creating albums and removing duplicate photos but it also offers some photo editing tools like a cropping tool, red-eye removal tool, etc.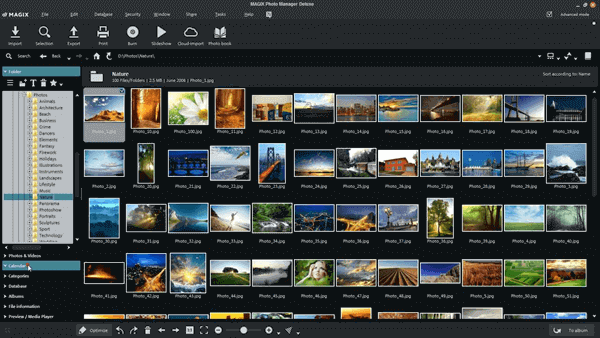 2) PhotoQt
PhotoQt is another photo manager for Windows users and it is worth paying attention. Its feature of creating thumbnail cookie makes it a fast processing app. Although the interface that it comes with is a very basic type of interface; yet the functionalities that it offers are a bit advanced. Using this software, you can easily perform tasks like color tweaks, rotation correction, etc. Moreover, you can directly set an image as your wallpaper.
However, if you want to remove something unwanted from the photo before setting it as your wallpaper, this PhotoQt is not able to help you. To make your photo a perfect one without any unwanted objects spoiling its overall aesthetic, this Photo Eraser editor is what you need. It is not only able to remove censored parts from pictures, but also erase watermarks, texts, tourists, facial blemishes, etc from photos.
3) Nikon ViewNX-i
It is a photo organizer app for Windows 10 (by Nikon) which can not only organize your photos but can also help you enhance them after shooting. Using this software, you can also play a slideshow of your photos in order to present them in front of someone else or just for your own review. Moreover, the app also allows you to create a video by adding a music track to the collection of your photos.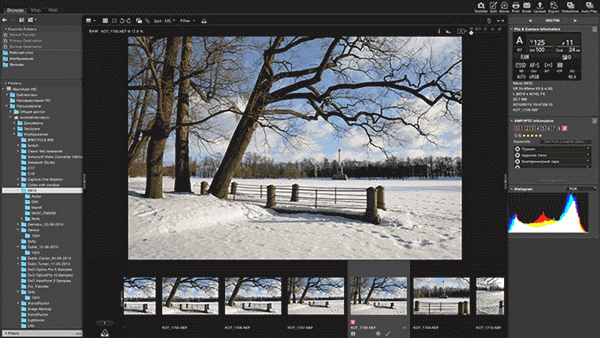 4) Pictomio
Pictomio is the photo management software which, along with being one of the best photo organizer apps for Windows, comes with some additional features. One of these important features of this software is its ability to convert normal photos into 3D photos. It also offers various types of filters to handle the images in bulk. In order to make it easy for you to find the right images whenever you need them, the software also offers the functionality to label the photos. Moreover, with the use of this app, you can also play a slideshow of your photos for the purpose of presentation.
5) Phototheca Organizer
Phototheca is one of the best image management software which can help you organize your photos in a better way. With this amazing software, the size of the thumbnails of your photos can also be adjusted. It also comes with some photo editing tools which you can use to edit your photos in full screen. Moreover, the software supports multiple formats of images and videos. Phototheca is free to use up to 5000 photos. If your requirement is more than that, you can decide to buy its pro version.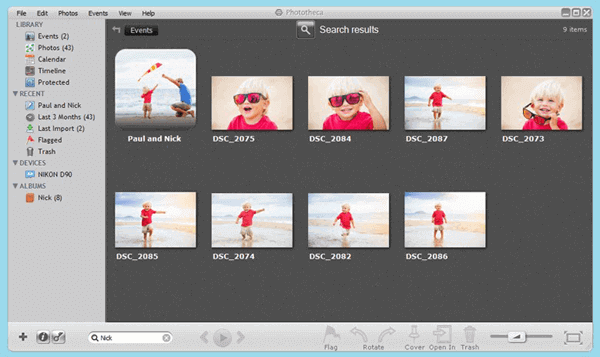 6) PicaJet Photo Organizer
When it comes to a photo manager which can also be used on a network, PicaJet Photo Organiser is the software which is going to fulfill this requirement. This software facilitates you to sync your photos on network, manage them and get them back whenever you are in need of them. It supports various formats of images and videos. Along with other features of photo-organization, this software also comes with a feature to help you lock your private photos and view your images as timelines.
For those who are up with the cloud, we also recommend that you upload photos from your computer to the cloud service which is able to protect your memories in case of loss, corruption and even theft. Besides PicaJet, there are also many other image hosting services like Flickr that can help you achieve that goal.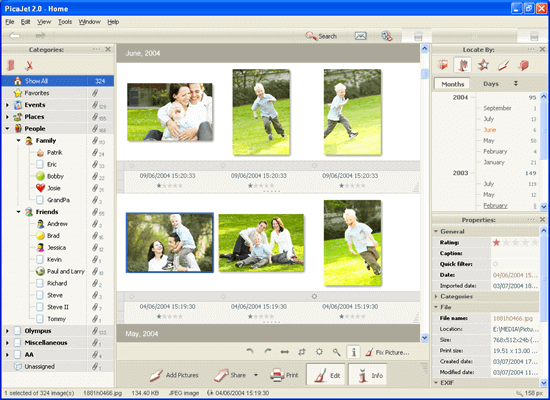 Final Words
There are many other photo management software for Mac and Windows but the software packages listed above are the best and hand-picked software for you to confidently go for. These software's will provide you with the best way to organize photos, and make your photo organization process quite fast and easy.