2 Best Way to Edit a GIF Image Without Photoshop
GIFs are loved by everyone since they are cool, funny, and interesting. There is a GIF to describe every emotion or feeling of yours perfectly. However, some GIFs also look incomplete as they are made for the use of professional graphic designers who edit them in various ways.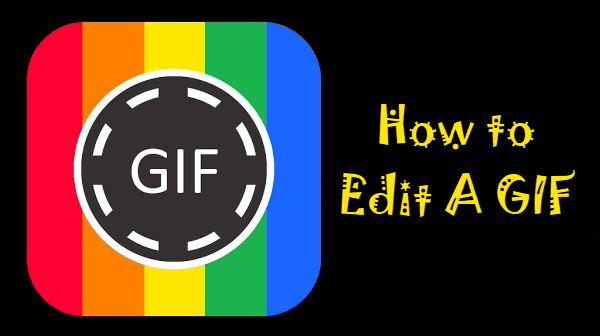 Sometimes, you may feel like adding funny texts to a GIF and sometimes you might feel like adding a different color or element in it to make it more attractive. However, not all of us are skilled at editing a GIF in Photoshop or have professional photo editors to edit them. Therefore, today we are going to look for some easier methods of editing a GIF. These methods we are going to talk about will tell us how to edit GIFs without much effort.
Method 1. Filmora – Powerful GIF Editor
Wondershare Filmora is an online video editor that is completely free to use and allows you to add different texts to the GIF and also enables you to change the color, size, and other aspects of a GIF. Also, it allows you to enter text in the GIF or outside it as per your requirements. Moreover, it is an ideal GIF editing app that can also be used to make new GIFs.
Another good thing about it is that the final work can be saved and downloaded without a watermark. And for those photos with watermarks, you can try this Photo Eraser tool to remove watermark or logo from photos without spoiling the background.
Filmora is not that easy to understand and use. However, once you use it a few times you will be able to work much smoothly and quickly with it. Follow these steps to edit a GIF online quickly using this online editor:
Step 1: Import the GIF
Firstly, you will have to import the image file or GIF in the library. You can also add multiple images, GIFs or videos at a time. After that, drag them on the timeline or working space.
Step 2: Use the options
Once you drag them on the timeline, you can crop the GIF, split multiple GIFs, combine them, or use the different editing options that the editor offers. The edits do not impact the quality of the GIF/GIFs at all. Moreover, you get a great output each time.
Step 3: Add text
Wondershare Filmora also allows you to scribble messages or texts in a GIF if required.
Step 4: Export the file
Once you are done with all the editing work you can export that file on the desired folder of your computer.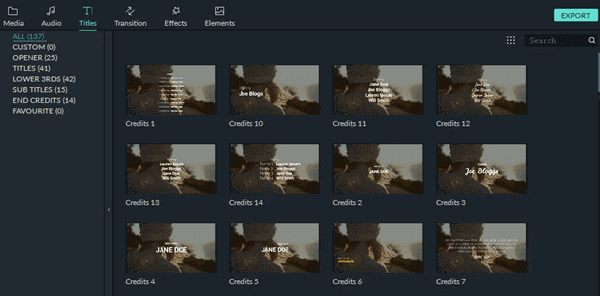 Method 2. EZGIF.com – Edit a GIF Online
EZGIF.com is a cool GIF editing app that provides easy way to edit a GIF online. As a result, even amateur photo editors and designers can use it to modify or add different elements to a GIF.
This app can be used to remove images from a GIF, resize a GIF, rotate it, or to add multiple effects or text to your GIF. Here we will show you how to perform those task respectively.
Option 1: Rotate a GIF
Follow these steps to rotate a GIF using EZGIF.com:
Step 1: Visit the site
Go to https://ezgif.com on your browser. Once the app opens, choose the GIF maker from the options.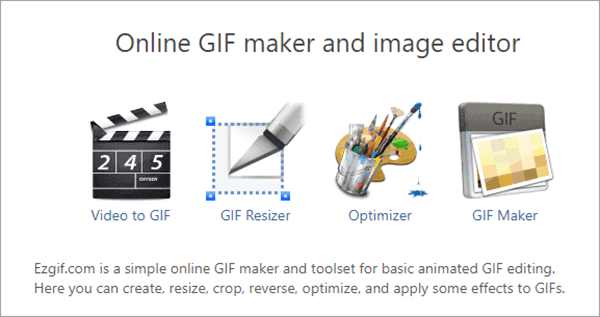 Step 2: Select files and upload
Now, click on the option "Choose files" and add open the GIF file that you want to edit. Once you select the file, click on "Open". You can also add multiple images along with your GIF if you want to add them with it.
Step 3: Rotate the GIF
After that, click on the option named as "Upload & Make a GIF". Once the GIF opens, click on the "Rotate" option. You can either use preset rotation angles or you can even choose a new rotation angle by utilizing an option named as "last rotate".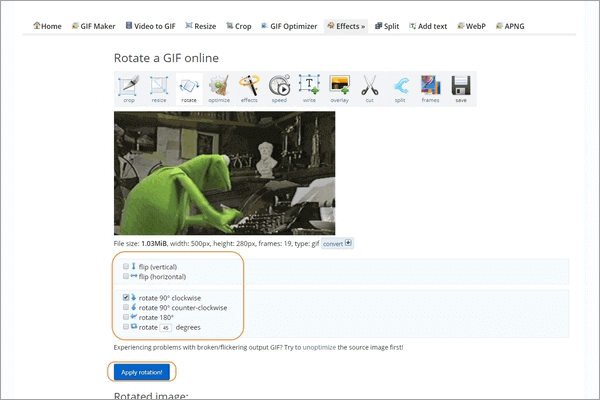 Step 4: Save the file
Once you are done with rotating, apply the changes to the GIF and click on the "Save" option that you will find below the rotated GIF or image. Now, you can save your GIF in any folder of your computer.
Option 2: Resize a GIF
Now, let's learn how to resize a GIF using this editor:
Step 1: Resize the GIF
Now, once the GIF opens, click on the "Resize" option. Input details such as width and height and then choose the "Resize" option.
Step 2: Save it
Once you are happy with the generated results, click on the "Save" option that you will find below the edited GIF. You can even rename your edited file and save it in the desired folder of your device.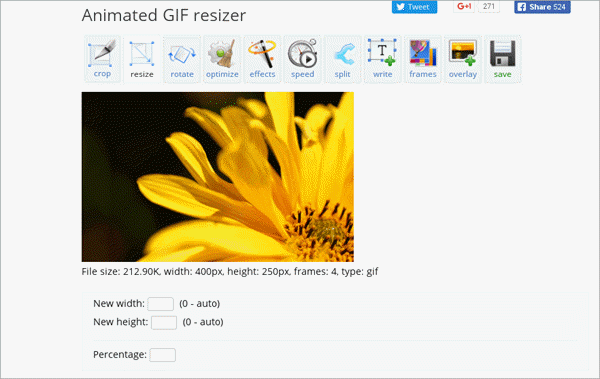 Option 3: Add or eliminate images from a GIF
Now, let us see how to add or eliminate images from a GIF:
Step 1: Add or remove images
When you select and upload the GIF image, also choose those images that you want to add to your GIF. Once all the selected images are uploaded alongside the GIF, you can re-arrange their order. You can even remove the images from a GIF by selecting the "Skip" option provided on the pictures.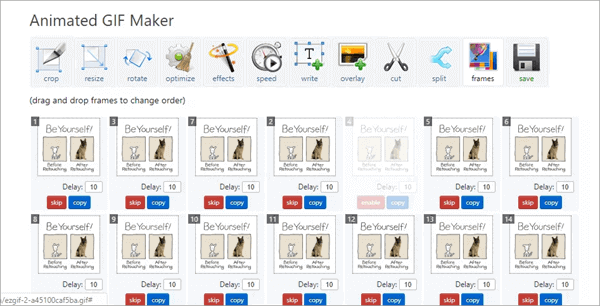 Step 2: Save the file
After completing the desired changes, save the file in a folder of your choice.
Conclusion
Some of you might know how to edit a GIF in Photoshop, however, some are not. The above-mentioned apps permit you to edit a GIF image without using Photoshop. You can choose the suitable one that meets your needs.
Wondershare Filmora9 is also ideal for complex editing work. However, it is not so easy to operate for those who are new to photo editing, because it provides lots of features and requires specific editing techniques to operate.
EZGIF.com is user-friendly but its features are quite basic and therefore, you cannot use it for complex modifications and changes. Also, you cannot download it since it is an online editor.
An online app like Giphy.com can also be used for doing some basic editing work. If you want to do some advanced level editing work then you will have to use apps like animizer.net. It comes with some cool and modern editing features and you can also download this app on your device. As a result, you can work in offline mode by using this app.