How to Brighten an Underexposed Photo without Photoshop
In our everyday busy schedule, we frequently tend to capture some of our life's best moments with a camera, maybe through DSLR or with a simple smartphone camera. We know that a perfect shot comes with a good balance of highlights and shadows. But often we face a situation, wherein our captured images may be dull or is too dark. The subject in the photo is hardly seen, the scene is nearly ruined, and the details are hidden in the shadows. Underexposed photo is a common problem of smartphone photography and even DSLR camera photography in low-light condition.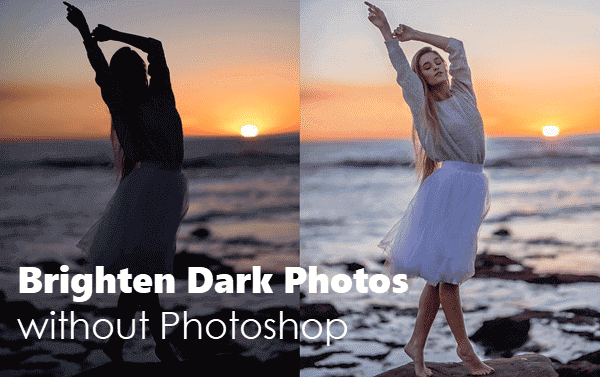 How to Avoid Taking Dark Photos
Turn on the flash of your camera to make photos brighter under low-light condition.
Get closer to the subject you shoot and make sure that it is the most lit within the frame.
Consider the angle of the sun when you are shooting outdoor or landscape photographs.
Shoot RAW format images with your professional camera.
Part 1. Top Brighten Dark Photos Apps for Android
Dark photos are not so much appealing and are just unacceptable for trying out. But nowadays we do not worry much especially about dark photos literally. Due to the invention of various apps and software, editing photos even without using heavy Photoshop software has just become much easier. By the way, you can even turn your photos into cartoon, convert photos to pencil sketch or to any other art forms by various light-weighted apps on the market.
So, to help you fix a picture that is too dark, we will be using a few brighten dark photos apps available for Android devices at the Play Store to lighten dark images. And for iOS users, we also summarize a few tricks to lighten dark images on iPhone.
This hugely popular and advanced photo editor is one of the best free photo editor apps currently in the market. This app has lots of tools, filters and unique features to enhance your pictures. Among all other features, this app does a great job when it comes to brightening dark photos.
Notable features for fixing a dark picture include:
Glamour Glow – This feature allows you to add a fine glow to your images, great for fashion or portrait shots.
Tonal Contrast – It lets you boost details selectively in the shadows, midtones and highlights as well.
HDR Scape – This brings a stunning look to your darkened pictures by creating the effect of multiple exposures.
Overall this is a complete photo editor that not only easily helps you brighten a picture but also enables you to edit your photos completely and seamlessly.
How to edit dark photos with Snapseed:
Step 1. Open the Snapseed app, and pick an image from your phone gallery.
Step 2. Go to Tune image option. Then adjust the Brightness accordingly also in contrast to other options, including Saturation, Ambiance, Contrast, Shadows, etc.
Step 3. If you are not sure about the editing, just tap on the auto adjust option which automatically brightens and does the necessary job on your dull image.
Step 4. If your photo has a face on it, then use the Glamour Glow option to lighten up your face in the photo accordingly.

Need more adjustments? Use all the other features of the app to fix your dark photos readily.
This is the best retouch tool that helps to edit pics, add filters and even create beautiful selfies. This app aims to bring perfection to your photos by being the best photo editor and using great filter technology.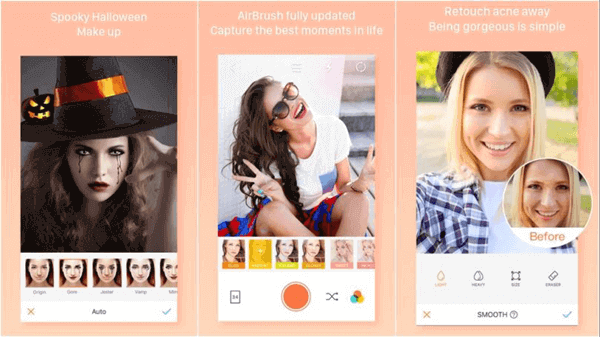 The "brighten" function of this app helps you enhance your face in the photo to instantly light up your features. You can use AirBrush to retouch and tan your skin to have perfect skin and glowing photo with only a few taps! With this app, your skin in all of your selfies or underexposed photos will just look naturally shining! Besides, this app can even help you brighten your teeth in photo within a few touches.
AirBrush continuously updates itself with newer features and effects to help you stay up to date with new editing standards. This app turns out to be one of the best Android photo editors with user-friendly retouch tools, brighten feature and equipped with lots of filters!
This Adobe Photoshop Fix app is a different version from the original Photoshop app. It helps you do powerful retouching and restoration on your photos with easy steps. You can heal, smooth, liquify and even make other adjustments on your photos to make them look like what you want. The Lighten and darken feature helps you to add or remove the light from the specific parts of your photo. This in turn helps you totally brighten up your dark pictures and give a new look to it.
Access to all your edited photos within the Adobe mobile or desktop apps by just signing in to your Adobe Creative Cloud to further refine them or even use these images in other creative projects.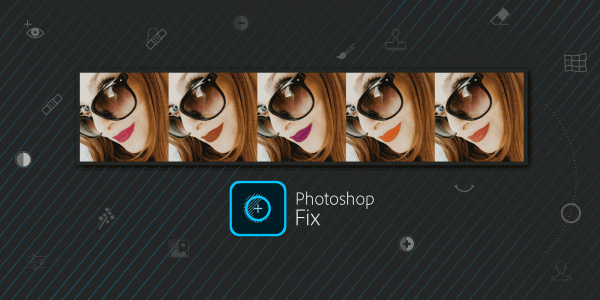 This is another familiar Android app that not only captures great photos but also helps you enhance your photos especially dark photos. BeautyPlus offers simple, yet powerful photo editing tools, some great artistic effects, augmented reality (AR) filters and much more.
It's needless to mention that this app gives more priority to selfies yet it does a great job when it comes to making dark photos brighter. You can adjust the brightness of your selfies or photos and add some great filters to further enhance them for putting it up as your profile picture or post it in your social media account with just a tap from this app only.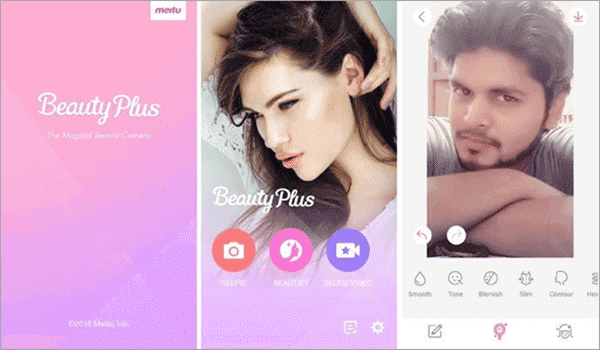 Here, the name suggests the use of this app honestly. PhotoDirector Android application is a product by CyberLink that aims to edit all your photos seamlessly. Easily edit photos, resize pictures, add photo FX and more with the PhotoDirector app!
With this app you can apply special effects to photos like – changing the white balance or saturation, applying unique photo effects in real-time and also making creative adjustments directly from your smartphone's camera. The Brighten pictures mode easily helps you adjust the tone along with Brightness, Darkness, Exposure and Contrast sliders to enrich your photos.
This image editor app combines a feature-packed pic editor as well as a creative collage maker with lots of live camera filters and effects to enhance your photography. No doubt this is a great image editing tool honestly.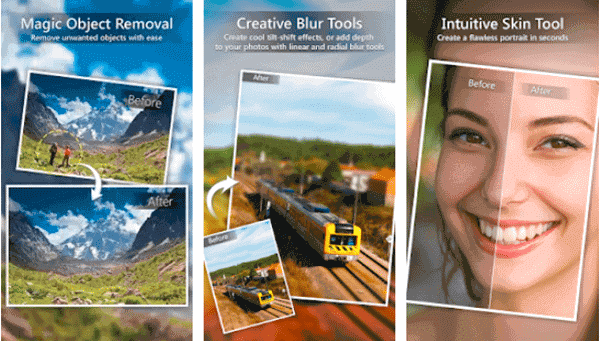 Part 2. How to Edit Dark Photos on iPhone
In order to increase brightness of image on iPhone, you can use the built-in iOS Photo app with these two photo brightening tricks.
Trick 1. Use the Chroma Filter
First, go to your Photo app > choose the shady photo > hit on the Adjust icon > tap on the Filter icon > choose Chroma filter.
After that, you will see a noticeable change on the photo. However, you still have to adjust the Temperature of your photo so as to make dark photo brighter. This leads to the second trick.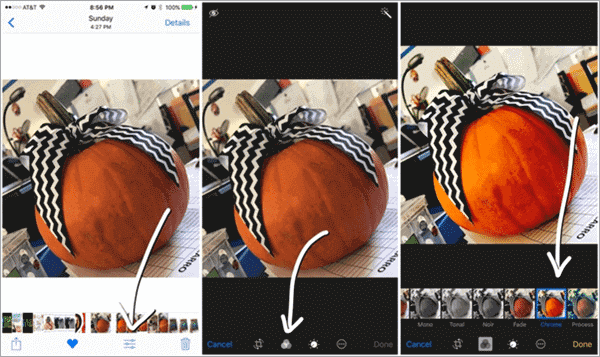 Trick 2. Adjust Temperature with the Cast tool
You can adjust the overall warmth and coolness of your images with the Cast tool in the Photo app. It is a great tool to help you remove yellow tinge from your photos.
After you apply the filter on the photo in Trick 1, now please keep the photo selected. Then choose the Dial icon > select the Down Arrow by Color > hit on Cast > shift the red line to the left to remove yellow tinge and to the right to remove blue tinge.
Extra Tip:  If there are any unwanted persons, watermarks, logos, shadows, power lines appearing in your photos, you can remove all of them out of your photo and make your photos clean again. To do that, you don't need to use the bloated Photoshop. Instead, this Photo Eraser software acts both as the Healing Brush Tool and Clone Stamp Tool inside the Photoshop. With this software, you can easily erase unwanted stuff from photos with one click.
Conclusion:
All of these apps are free to download, so you can download your favorite app on your Android smartphone to fix your underexposed dark photos seamlessly. And if you are an iPhone owner, you even don't need to install any third-party app to achieve your goal. With a huge range of applications and simple steps, to make dark photos brighter has now become much simpler and easier on both Android and iPhone mobile.
So, try all of the above-mentioned apps as well as tricks, and find your suitable one, follow the simple steps to easily fix your dark photos directly from your smartphone.