How to Change Facebook Cover Photo on Computer and Mobile
Who doesn't have a Facebook account? The social media platform has taken the world by storm and forever changed the way we communicate to our loved ones. It is currently estimated to have 2.4 billion active users. A staggering figure by any reckoning. One of the reasons of Facebook's astounding success is its customization offers. You can change so much on your page, and of course, your cover photo is no exception.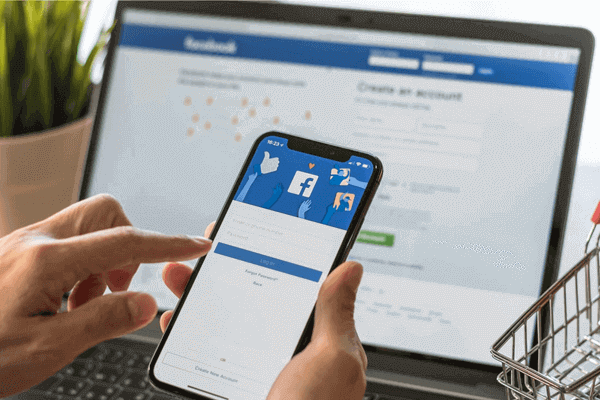 Now, in this article we will explain to you how to change Facebook cover photo on your computer and your mobile. It's a simple process and we will try to further simplify it to you. We will also share with you some tips to make your cover photo livelier, more attractive and cooler.
PART 1. How to Change Facebook Cover Photo on Computer
A cover photo was not part of the Facebook from the beginning. It was introduced in late 2011 as part of the Facebook revamp. It was an instant hit with the users and since then is a part of every user's Facebook profile. You can post anything as your cover photo. It all depends upon your mood, preferences or trends. Now let us see how to change picture on Facebook page. Let us first start with a laptop or PC.
Step 1: Go to the homepage of Facebook and open your profile.
Step 2: Hover over your mouse in the upper right corner of your cover photo and click "Update Cover Photo".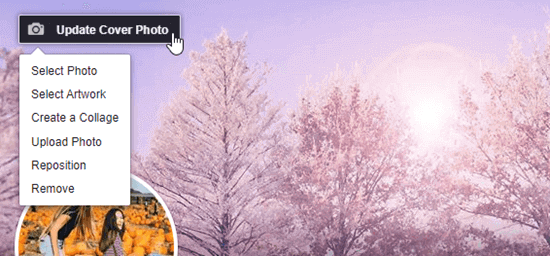 Step 3: After that, a menu would pop-up giving you several options. You have to select the one you want. The menu consists of the following;
Select Photo: It allows you to select photos from your existing images on your Facebook page.
Select Artwork: It allows you to select from a lot of images provided by Facebook. They range from landscape paintings to mosaics etc.
Create a Collage: It lets you form a collage of your pictures available on Facebook.
Upload photo: You can use this option to upload a picture from your computer to make it your cover photo.
Reposition: You can use this option to position your existing cover picture to make it a perfect fit by moving the picture via cursor.
Remove: This option is used to delete your Facebook cover photo.
Step 4: You should select a desired photo to be your cover photo through one of the options discussed above. If needed, reposition cover photo by dragging it until you achieve your desired position. Afterwards, select "save changes" and viola your work is done.
PART 2. How to Change Facebook Page Cover Photo on Mobile
Changing Facebook cover photo via the mobile app is also very easy. It can be broken down in the following simple steps;
Step 1: Open the Facebook app in your mobile.
Step 2: Open your profile and in the bottom right corner you will see a camera icon. Tap on it, a pop-up menu will appear comprising the following;
View profile cover: lets you view your cover photo separately.
Upload photo: Same like above, it lets you upload a picture from your mobile to Facebook.
Select photo in Facebook: It allows you to select picture from your existing collection of pictures on Facebook.
Create cover collage: You can make a collage of your pictures available with Facebook.
Select artwork: Choose among preinstalled images provided by Facebook.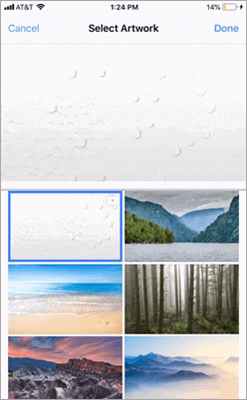 Step 4: After selecting the picture through one of the options above, you will be given the options of "Drag to adjust" and "Save". Once you hit "Save" your cover photo will be updated automatically.
PART 3. 7 Tips for a Perfect Facebook Cover Photo
As you can see changing cover photo is very simple. Even 4 years old can do it without a fail. Now we share with you a few tips which can give you some guidelines on Facebook cover photos.
1. Facebook cover photo size:
As of now, 820×312 pixels are the ideal dimensions for your Facebook cover photo. We are talking computer screens here. Mobile screen being smaller and squarish, so, part of your cover photo will automatically get cropped. You cannot have a separate cover photo for your mobile so see how the new cover photo appears on your mobile screen and adjust it accordingly. Do not choose a heavy image to save upload time.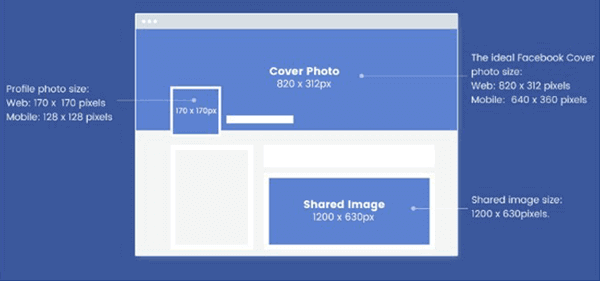 2. Choose a cool image:
As your cover photo will remain public, it is probably the first thing people see when they land on your page. So, use an aesthetically pleasing and eye-catching image and you can find it from these free image hosting websites. In a way it represents you, so choose wisely.
3. Watermark your photo:
You can add a watermark to your cover photo. In this way it cannot be tampered with and will carry your name or brand wherever it is shared. You can try a Facebook cover photo maker to design an impressive and unique cover image with ease. With this kind of maker you are able to update cover photo on Facebook with caption you made as it allows you to add text to photos.
4. Keep it simple:
Cover photos should be simple yet stylish. Do not go overboard with colors or abstract art or other complicated stuff. There is beauty in simplicity and it will go a long way in creating a long and lasting impression. If there is any unwanted stuff in the photo, you can use a Photo Eraser software to remove it without spoiling the background of the image.
5. Change cover photo without notifying anyone:
Your Facebook friends will be instantly notified when you update your cover photo on Facebook. If you do not want them to know, you can change the post's visibility to "only me" in the privacy settings.
6. Make cover photo private:
By default, your Facebook cover photo is visible to anyone. However, you can hide your old cover photos by going in its folder and changing the privacy settings. Just click on the "Edit" button on your old cover photo and set it to "Only Me" manually.
7. Add CTA buttons:
If you are a business or an organization it is a good idea to add an appropriate Call To Action button. It can be anything that fulfills your requirement.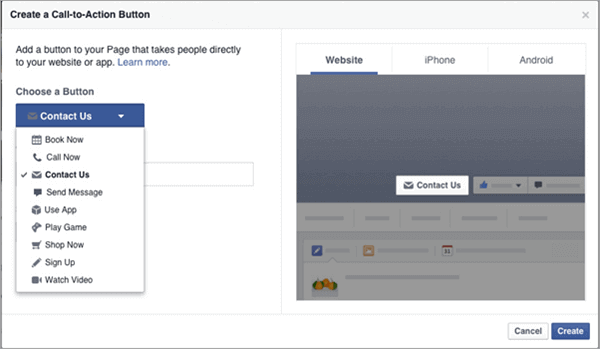 Conclusion
Cover photo is an introduction to your Facebook page. Updating a Facebook cover photo is a very easy process as we illustrated above. You can follow this tutorial to update your cover photo on Facebook regularly to revamp your page.