Best Funny Photo Editors [Online, Android, iPhone]
It is not always necessary to look clean and suave in our photos. Sometimes, being funny makes more sense especially when you are going to share it with your friends or on some social media channels. Also, it is not mandatory to click funny photos if you have the right creative skills to convert a normal picture into a hilarious one. Some people might think we are talking about high editing skills and the use of professional photo editors like Photoshop or Corel Draw.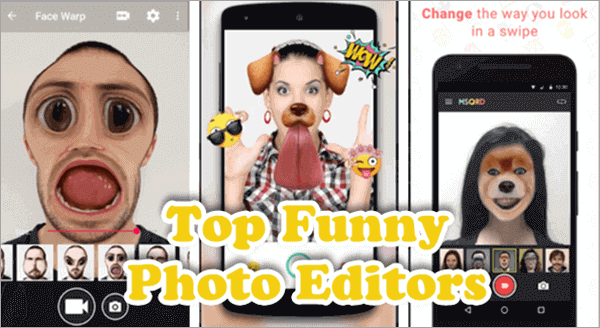 However, it is not true. A fun photo editing app will allow you to change the expression of a face to make it look ridiculous and creative at the same time. This kind of easy-to-use fun picture apps have evolved so much in the last few years that you can now change a photo dramatically by converting the photo into cartoon, changing its color scheme, by adding cool effects, modifying the shape and size of a body part, and many other options are also available.
Today, we will talk about those funny photo editors online and apps that have enabled us to customize the pictures without acquiring professional photo editing skills.
PART 1. Top Fun Photo Editors Online
If you want to look like a famous Hollywood celebrity then this is the online photo editor that you must use. Moreover, it can be downloaded on the App Store or Google Play Store. It even provides a 14-day free trial for the new users.
It morphs your face to look like a celebrity with its amazing face recognition system and your friends will not even recognize you in the first attempt. Apart from this, it also helps you to make a video that displays how your face gets modified into the face of a celebrity in real-time. This video can also be shared on social networking sites afterward. It is also used for tracking details of ancestry and for creating an online family tree.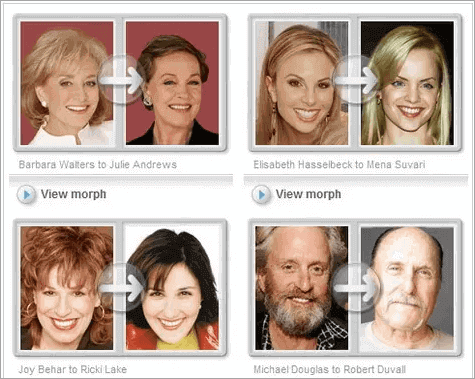 You might have used the apps that plant your face on the body of famous politicians and vintage movie characters. You can use Yearbook Yourself if you want the same but in a more precise and polished manner.
It can help you create personal yearbook page or an entire yearbook, and it will make your face photos into black and white old school photos. You just simply need to upload the desired face and pick a template.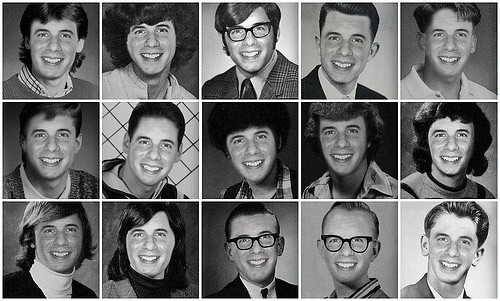 If you want to make your photo clear and let the audiences focus on the subject of the photo, you should really try Jihosoft Photo Eraser software. Using this image eraser tool, you can remove unwanted items from your image and restore damaged black and white photos. Using Photo Eraser, you can also remove censor box from images easily.
PART 2. Best Fun Picture Apps for Android Phones
By using this app, you can make your thin friend look like a buff wrestler or vice versa. Also, you can twist and distort their face in various ways to make everyone in your friend circle laugh. Moreover, you can turn your face into a bizarre-looking GIF that will leave everyone in splits.
It can make you a cartoonist or plastic surgeon in no time and you will enjoy every bit of this remarkable app. Just bend your facial features and expressions in dozens of ways by using Photo Warp!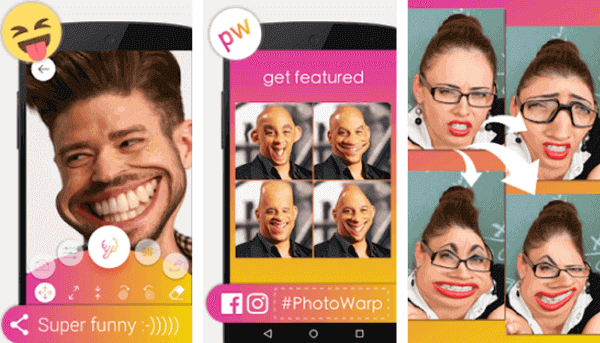 If you want to transform your real world into a comic book then Paper Camera is tailored only for you. It is created by JPDF Labs and anyone can download it from Google Play Store without paying any charges.
This app enables you to turn regular photos into cool sketches. It can also be used to add painting and cartoon effects to your photos in real-time. Moreover, the effects of a comic book, halftone, noir, etc. can be applied to your camera directly to avoid any edits after clicking a photo.
Just wave your smartphone in the air and see the world transform magically before your eyes from its captivating lens!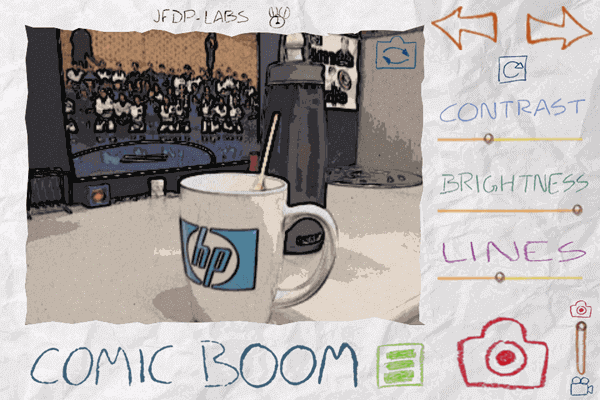 If you want to fix the face of your loved ones and friends into the bodies of animals then Image Faker can prove to be the right option for you. It can also be used to warp faces, add bizarre effects, and creatively change faces in photos. Image Faker can also be used to create funny backgrounds and wallpapers. Moreover, the results can be saved in even more hilarious looking frames. Overall, it is a fun app with lots of predefined photos. And after editing, you can share the images on Facebook and other platforms as well with the help of this app.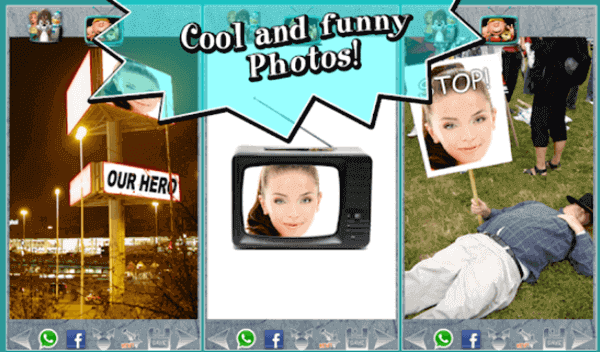 PART 3. Best Fun Photo Editing Apps for iOS Devices
If you want to paste your friend's face on a popular meme then InstaRage is the app that you should use. New memes get added in the app constantly and you can easily make your friends and relatives laugh out hard by creating hilarious memes with their faces. The app provides tons of different fun faces for its users to choose from. You can not only apply funny faces and shapes to your photos, but also make use of tons of editing tools like text, filters and more to make your photos more comical and humorous.
It not only enables you to edit photos of any size but also allows you to zoom out or zoom in a photo for accurate placement. It can be downloaded for free from the App Store.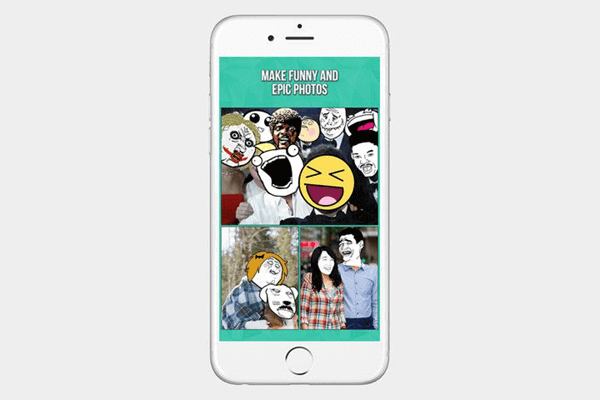 Funny Camera is the app that can tickle your funny bone real hard by distorting images and faces weirdly. Funny Camera has it's own front and back camera and allows you to choose from more than 40 interesting and hilarious effects and filters. With this app, you can change hairstyles, apply decorations like hats, moustache and more. You can even make your pet cat or dog look funny with the fisheye effect or experiment with the other effects and filters to create bursts of laughter in your social media profiles and pages.
Similar to the funny photo apps mentioned above, this Funny Camera app also allows you to share the results on Instagram, Facebook, and more than 30 other social media and digital networks.
Final Words
These were some of the fun picture apps and sites. You can suggest your favorite apps and fun photo editor online tools as well. Till then laugh your intestines out by creating humorous memes and photos!