6 Best Instagram Photo Editor Apps for Android and iPhone
Instagram is hugely popular among the youngsters as they want to share every special moment of their lives through a perfect picture and caption. Also, Instagram is considered a great platform for social media marketing. Therefore, even businesses want every picture of their corporate page or profile to be outstanding.
Instagram has many filters on its own that allow you to make a few changes on the go. However, you still need a professional Instagram photo editing app to make fundamental changes like removing an unwanted part from photo, blurring the image background, removing marks or dark spots on photo, etc.
There are many premium quality Android and iOS photo editing apps that enable you to make significant changes in your captured photos and selfies. We will look at some of the best Instagram filter apps today to take your Instagram photo to the next level.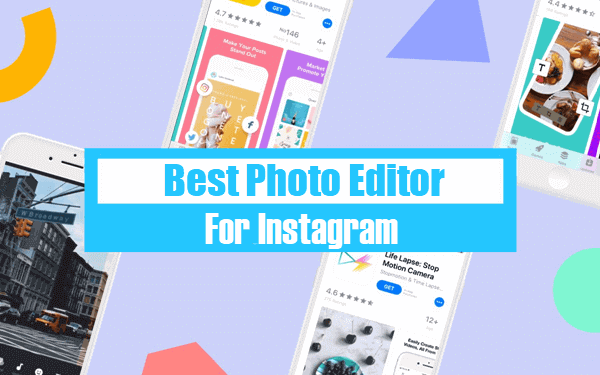 #1 Adobe Photoshop Lightroom
Adobe Photoshop Lightroom has introduced some amazing editing functionalities and features in its mobile version. It is perhaps the best Instagram photo editor app used by professional photographers. Even amateur photographers can learn many editing features by using this mobile app.
It offers multiple filters and presets to make your images look stunning. Moreover, it has an inbuilt camera that enables you to control the shutter speed, focus, ISO, etc. by using its pro mode.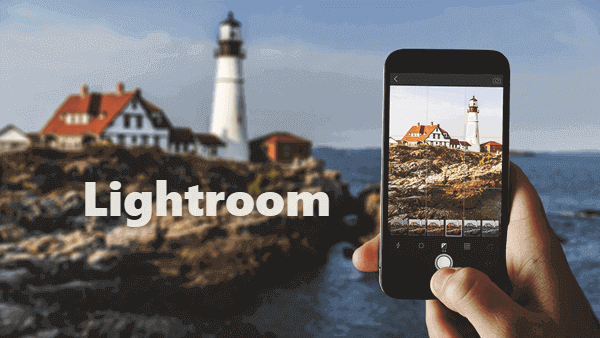 The basic version allows you to use numerous editing features whereas you can also opt for a premium plan comes with more creative features that help you to add more details and finesse to your pictures. The premium monthly plan even allows you to access your photos via multiple devices and other Photoshop apps like Photoshop CC. Moreover, it can be used by both Android and iOS users.
#2 Snapseed
Snapseed is a trending mobile editing app that has become quickly popular over the years. This app is also compatible with Android and iPhone users. It is one of the most versatile Instagram photo editing apps which you can use to modify or transform your photos substantially before adding it on your Instagram profile. The best thing about this app is that it offers everything for free.
It has got an HDR effect on its own and you can also use double exposure to merge two or more pictures magically. This Instagram filter app has got numerous preset filters and it also enables you to add blur, vignette, contrast, and other effects to your captured images. Also, it has got dozens of features that enable you to improvise your images and selfies in real-time.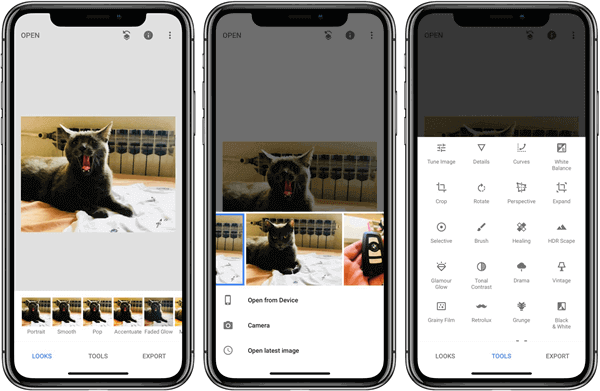 #3 VSCO
If your photo-editing skills are of the beginner level then you can use apps like VSCO that have a user-friendly interface. It has its inbuilt camera that helps you in capturing perfect images in the first attempt. Also, you can refine the already captured images on the go by using its editing functionalities.
Apart from the basic adjustments like brightness, contrast, saturation, etc. it also enables you to adjust lighting, temperature, filters, and much more without any efforts. Effects like tint, vignette, blur, etc. can also be added to make your Instagram images look better.
If you are not satisfied with the filters of this app then you can purchase some more filters and special effects from the store. You can also join its community which includes many talented photographers who can guide you to enhance your editing and photographic skills. Like the other apps on this list, VSCO can also be used by iOS and Android phone users.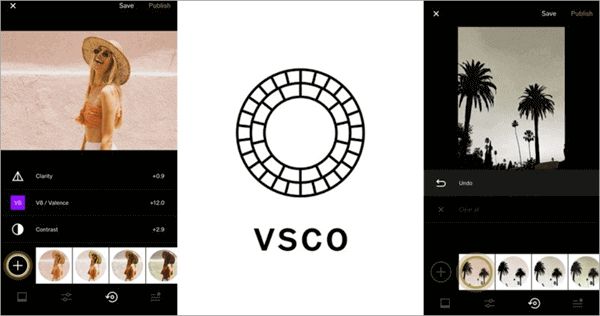 #4 Pixlr
Pixlr was a web-based image editor that was popularly used to add free effects to images online. However, it was finally introduced for smartphone users as well. So, it can be installed on both iPhone and Android phones with ease.
It is a free editor for Instagram that proves to be perfect for enhancing the pictures that you want to upload on Instagram. It has numerous other features and some of them are hard to understand for novice users. You can crop, rotate, resize, and even add text to your photos by using this app. It also enables you to make your photo look like a sketch. You can even add many filters to your selfies to enhance the overall impact of your photos. Moreover, the makers of this app have provided online video tutorials that assist you in mastering its editing features.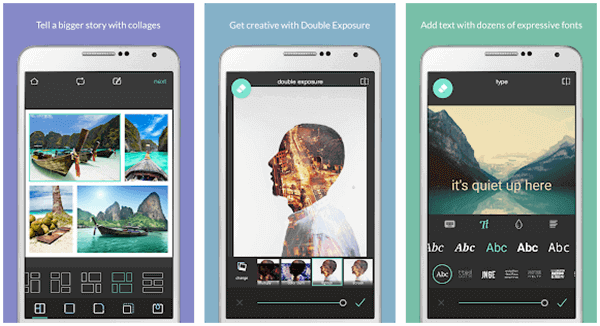 #5 Afterlight
Afterlight is an amazing Instagram photo editor that comes with dozens of attractive and appealing filters. With the help of these filters, you can outshine other Instagram users and is especially beneficial to those users who add modelling or creative images in their Instagram profile.
Apart from the basic editing tools, you can also work with exposure, shadow tones, saturation, and much more. Moreover, you can add frames to your images or save pictures in high resolutions. You can even add flares and light lenses or give texture to your pictures. Also, final adjustment can be done to give a defining look to the captured images.
There might be some in-app purchases as well so be careful while purchasing any additional plans or filter packs. Like all precious things, this app also comes at a premium price. However, paying $0.99 for downloading such a cool app is not pricey at all.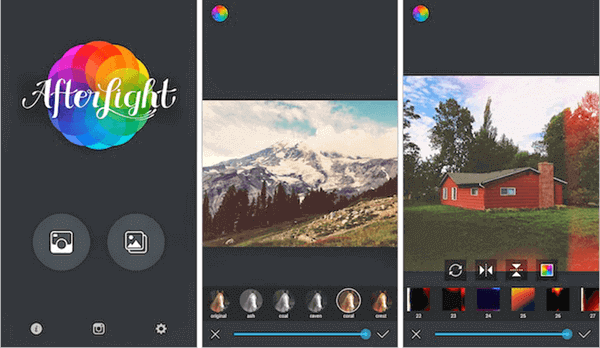 #6 Facetune
Instagram is all about looking like a star irrespective of whether you are model or not. Therefore, you usually tend to make your face more beautiful by adding some effects and final touches.
Facetune is an editing app that allows you to fine-tune many aspects of your face. It allows you to remove wrinkles and dark eye circles from your face with ease. You can eliminate dark eye circles and even improve the skin tone naturally by using this app. Wrinkles, fine lines, and other blemishes can be removed effectively without spoiling the quality of your picture. Also, you can darken or lighten your eyelashes or you can make your nose appear straighter with this app.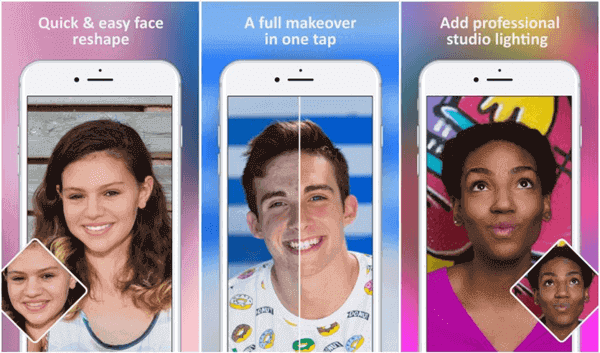 Adjustment or enhancing the cheekbones is also possible and you can make your pale looking teeth much brighter to add that killer look to your smile. Facetune can be downloaded on both iPhones and Android phones but you will have to pay a premium fee of $3.99 first.
Conclusion
All of the Instagram photo editor apps listed above can be considered while choosing the best photo editor for Instagram. Some of these apps like Snapseed and Lightroom are not only the best photo editing apps for Instagram but you can also use them to edit your selfies and captured sceneries generally. Just try out some of them so that you can find out which works best for you.